Performance meets design
Gold Award for the new EDX-7000/EDX-8000 spectrometer series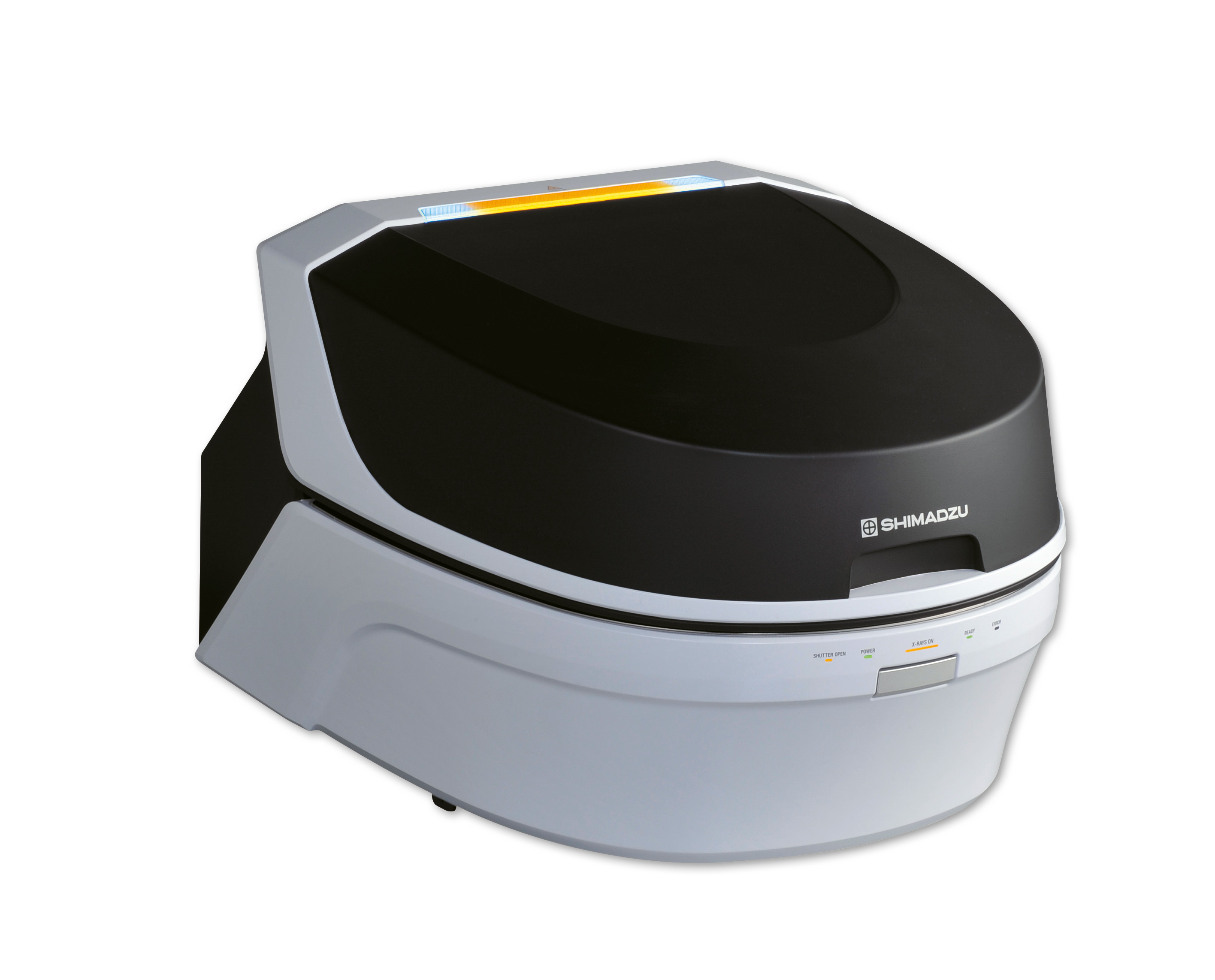 EDX-7000/EDX-8000
The EDX series provides outstanding performance: Faster, improved sensitivity, better resolution and no need of liquid nitrogen – these are only a few new features of Shimadzu's next generation of energy dispersive X-ray fluorescence spectrometer targeting material and elemental analysis.
The new EDX-7000 and EDX-8000 inherit the superior features of the successful and established instruments EDX-720 and EDX-800 and provide outstanding additional functions, such as
an energy resolution better than 140 eV, reducing significantly the impact of coexisting elements
improved sensitivity which makes LLD's much better
higher speed providing the same quality of results in 1/10 of the measurement time
Due to the increased performance and quality of SDD detectors in the recent past, Shimadzu implemented high performance SDD detectors in its new instrument series allowing liquid nitrogen free analysis.
The measurement range starts from carbon in case of the EDX-8000, respectively sodium in case of the EDX-7000. Both instruments determine element concentrations up to Uranium. Collimators, camera and filter are standard accessories. Turret, vacuum and helium unit are optional accessories.
Like in the predecessor software, the users have full access to all functions of the software. They can even create calibration curves on their own, no further costs arise.
The instrument is delivered with two software packages: An easy software pack for regularly recurring tasks, and an advanced software pack for professional use.
Industrial Design Gold Award

The new EDX-7000/8000 energy-dispersive (ED) XRF spectrometer has achieved the Gold Award in the Analytical Instrument Industrial Design segment of the 2014 IBO Industrial Design Awards.
It was donated for the system's round front and streamlined profile that sets it apart from other benchtop ED-XRF systems, making the EDX-7000/8000 series approachable and distinctive.