Recognized for outstanding designs
iF DESIGN AWARD 2019 for time-of-flight mass spectrometer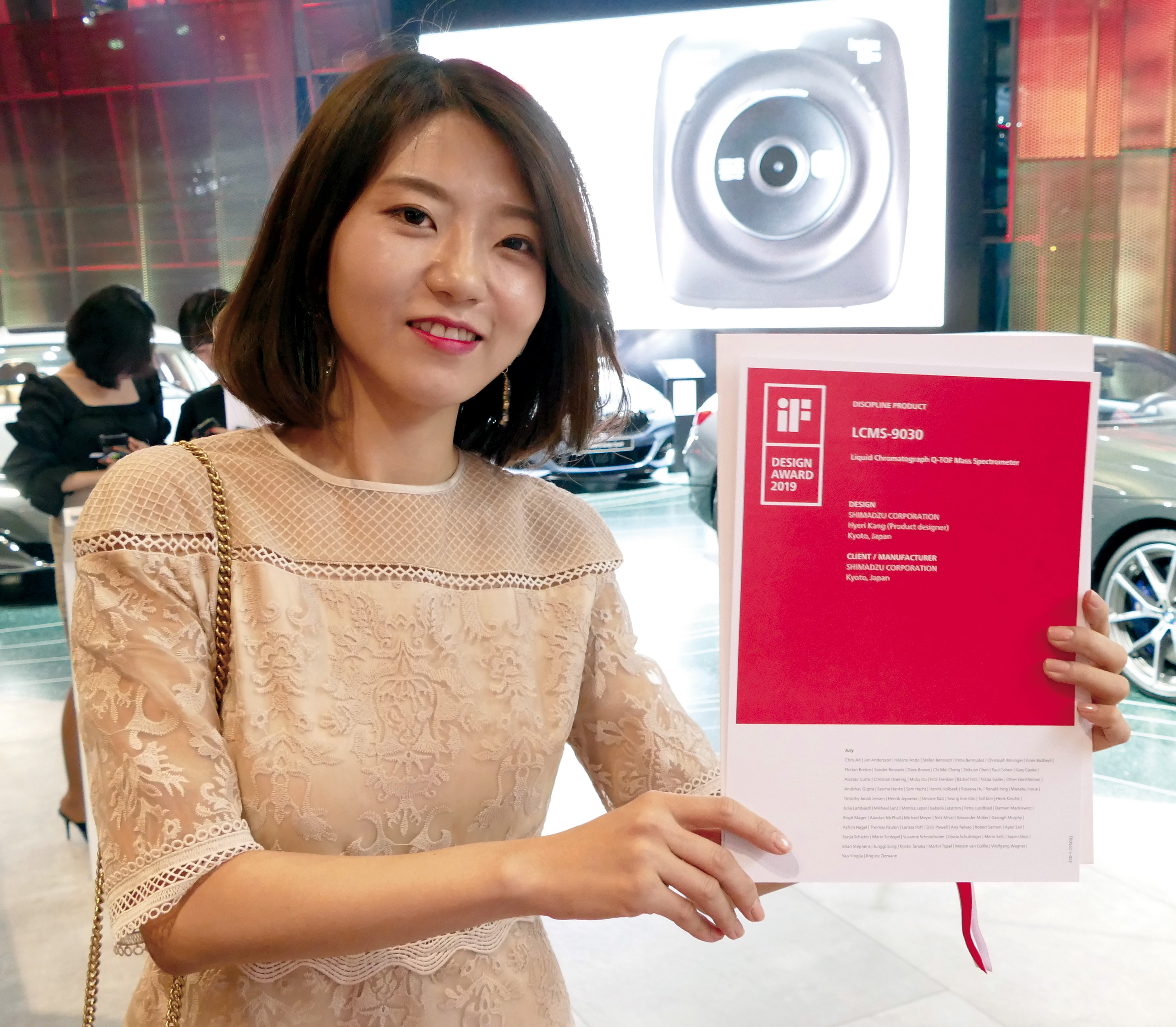 Ms. Hyeri Kang, the designer of the Q-TOF LCMS-9030, accepted the award at the iF DESIGN AWARD night 2019 in Munich
More than 2,000 guests from 42 countries: in Mid-March, the prestigious international iF DESIGN AWARD ceremony was held in the BMW Welt event venue in Munich, Germany. Shimadzu's Q-TOF LCMS-9030 time-of-flight mass spectrometer was one of the prize-winning units.
The iF DESIGN AWARD has long become a symbol for excellent form, for aesthetic quality, and for user-focused, ergonomic and efficient design in all disciplines, by companies around the world. It is based on the decision of an independent jury of 67 experts from 20 countries. The iF Design Award is donated by the Germany-based iF Industrie Forum Design organization which is joined by other design professional organizations around the world to increase public awareness about design. For this year's award, nearly 6,400 entries from 50 countries applied.
The LCMS-9030 has been awarded in the Industry/Tools category. This research grade mass spectrometer provides accurate mass detection with incredibly fast data acquisition rates, allowing scientists to identify and quantify more compounds with greater confidence. It targets environmental, forensic medicine, foods and life sciences applications.
Particularly in B2B environments, efficient as well as ergo­nomic and user-friendly features are decisive for systems in daily use. In the last seven years, Shimadzu systems have been recognized three times with an iF DESIGN AWARD.
Coming next

Shimadzu has also been awarded two Red Dot Design Awards 2019 for its new Nexera UHPLC series LC-40 and the UV-1900 UV-Vis spectrophotometer. The next issue of the Shimadzu-News edition will cover the Red Dot Award Ceremony 2019 taking place in July.