Testing machine based on individual needs
New testing machine configurator assembles tailor-made version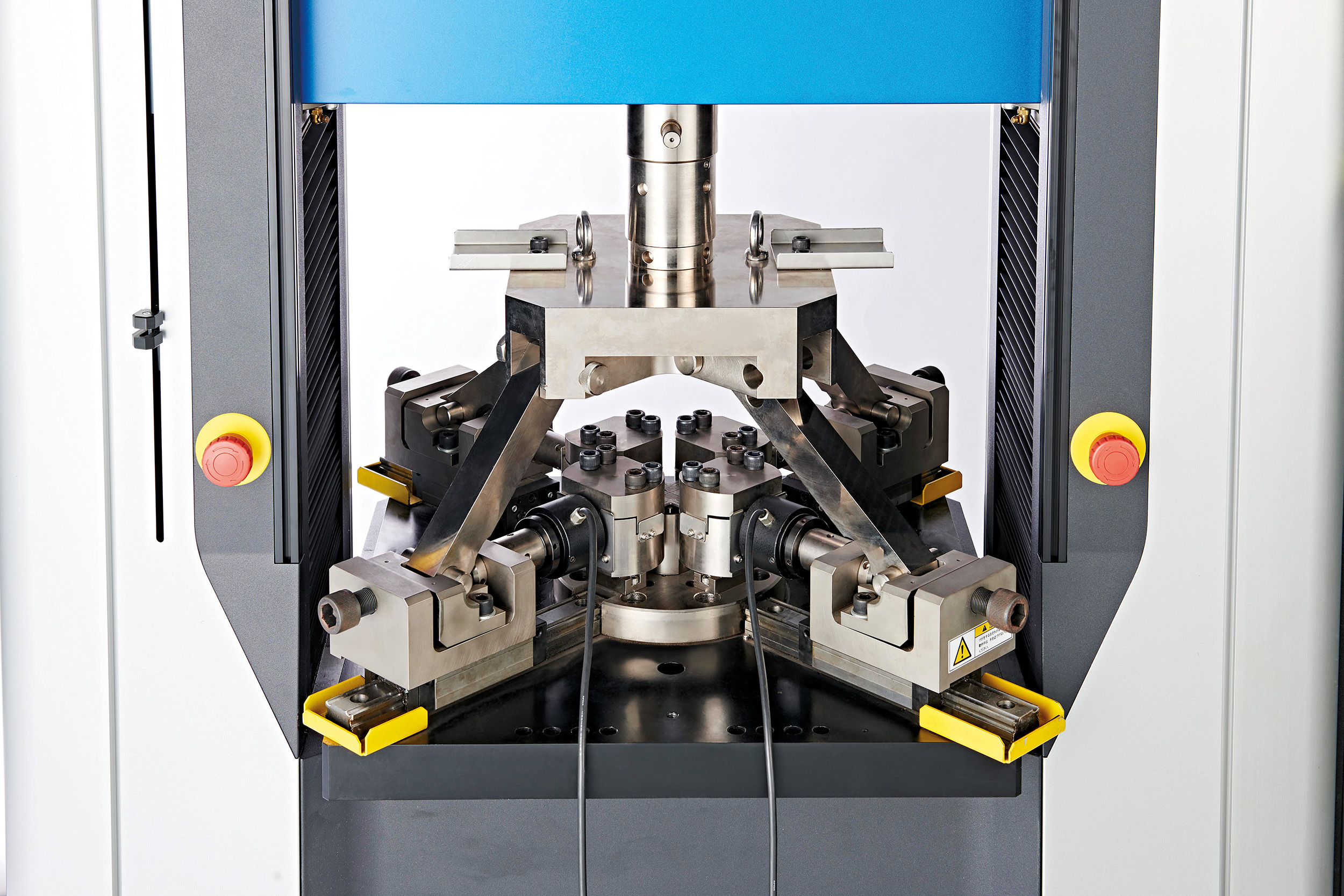 It is known from cars, it is known from muesli, cosmetics, fashion, furniture and more – the individual configuration of products and features serving the buyer's desires and reflecting his or her needs in daily use. Particularly in B2B environments, application-specific products help to improve the efficiency of work stages and processes thereby in­creasing workplace productivity.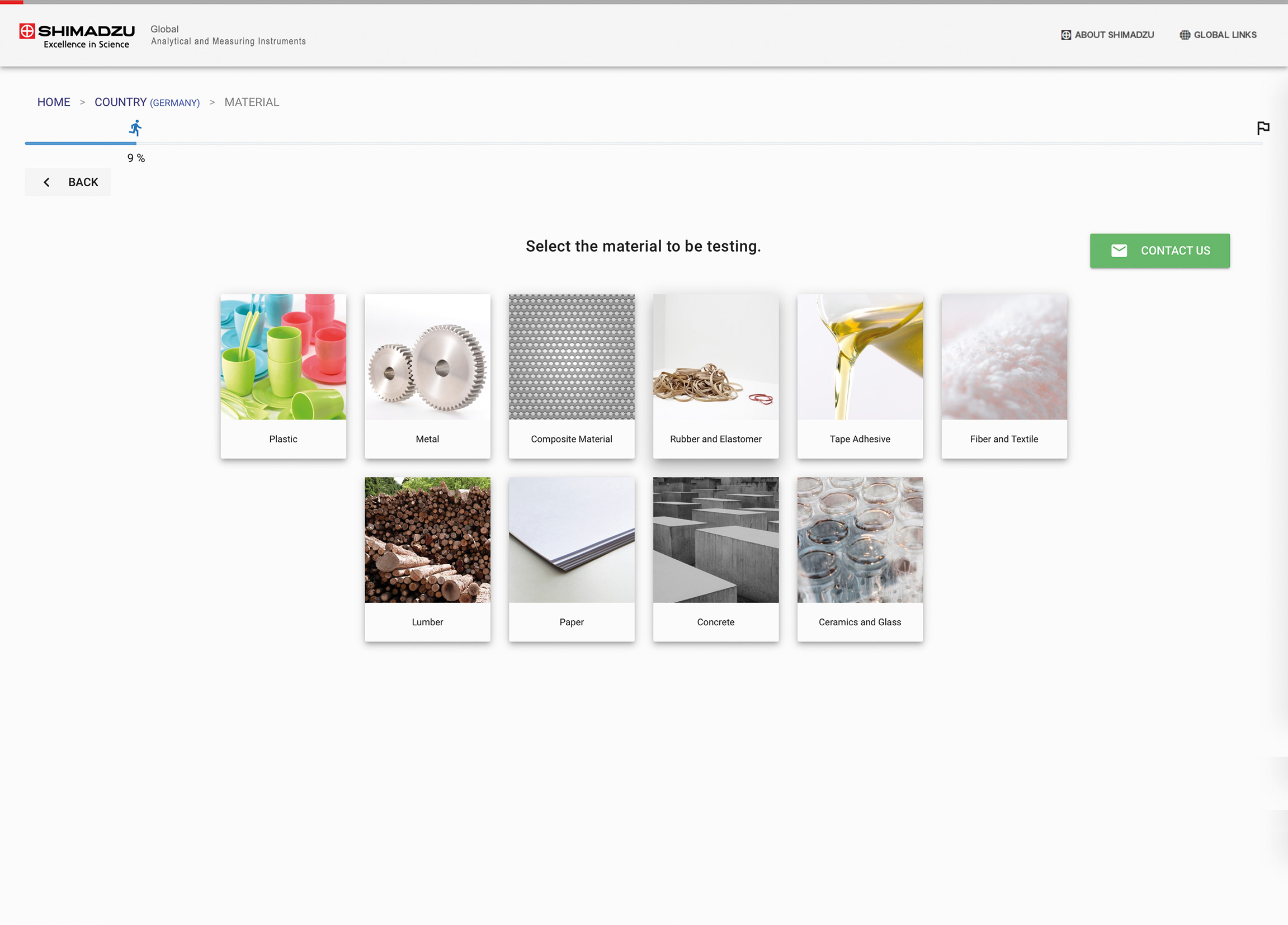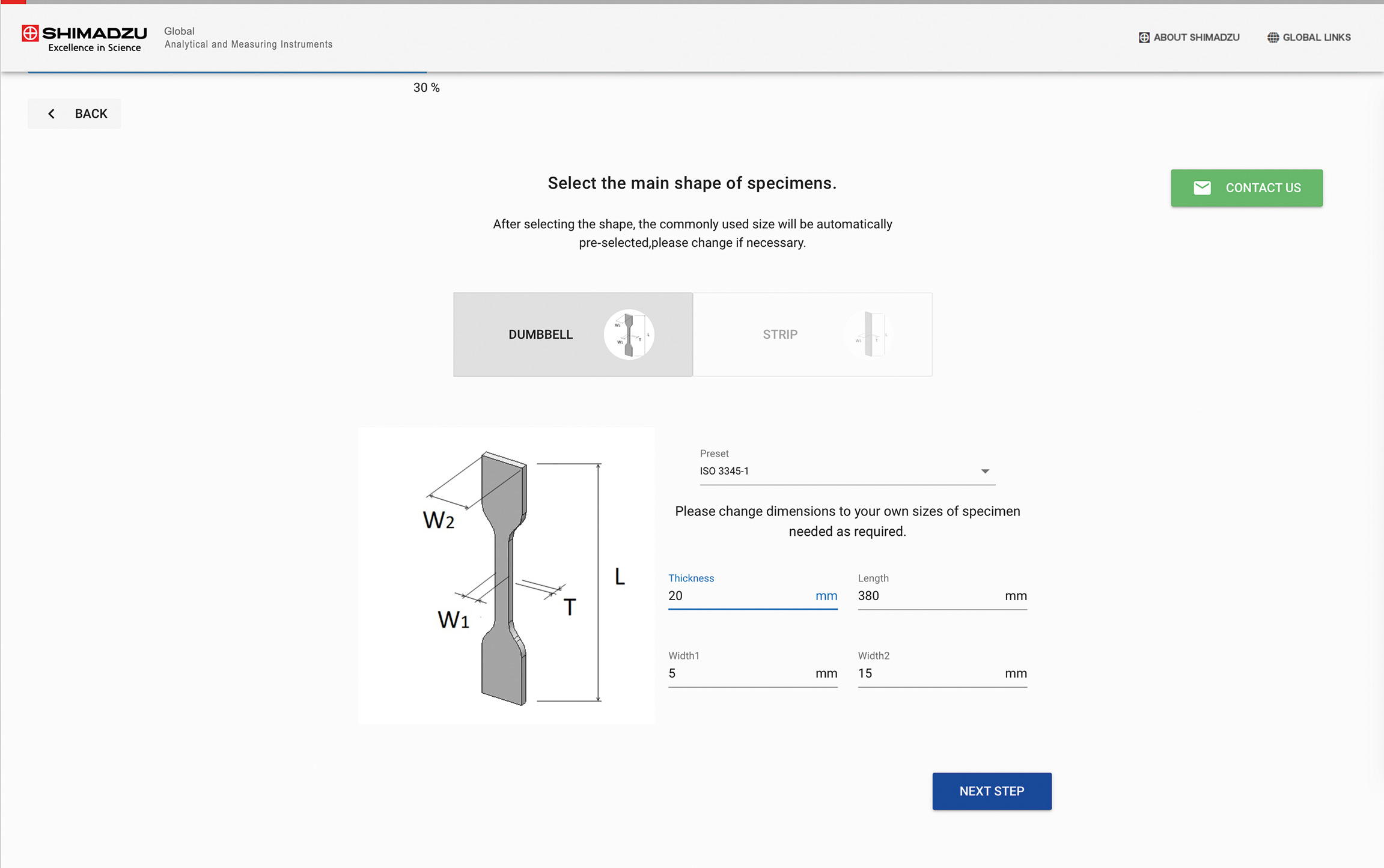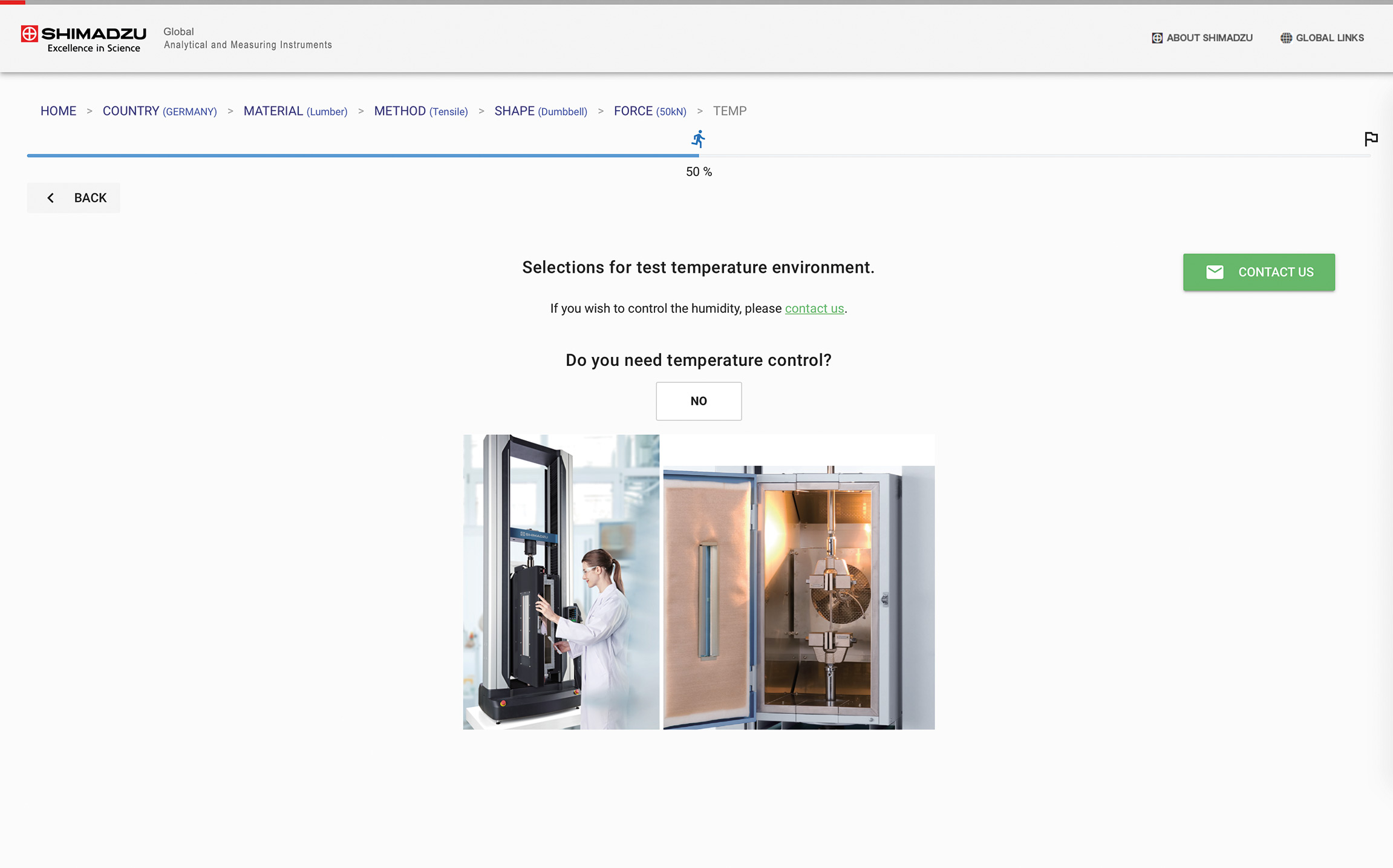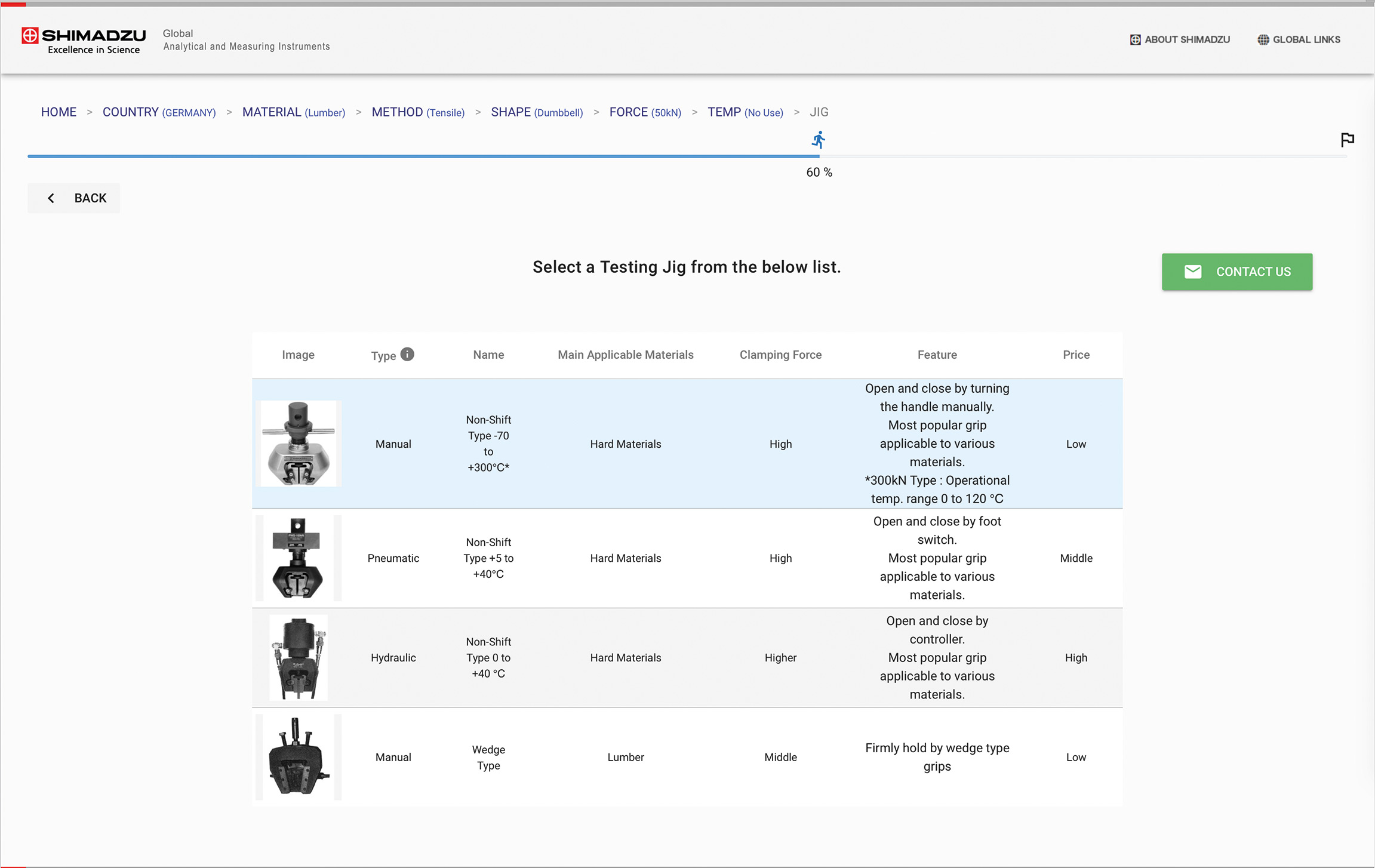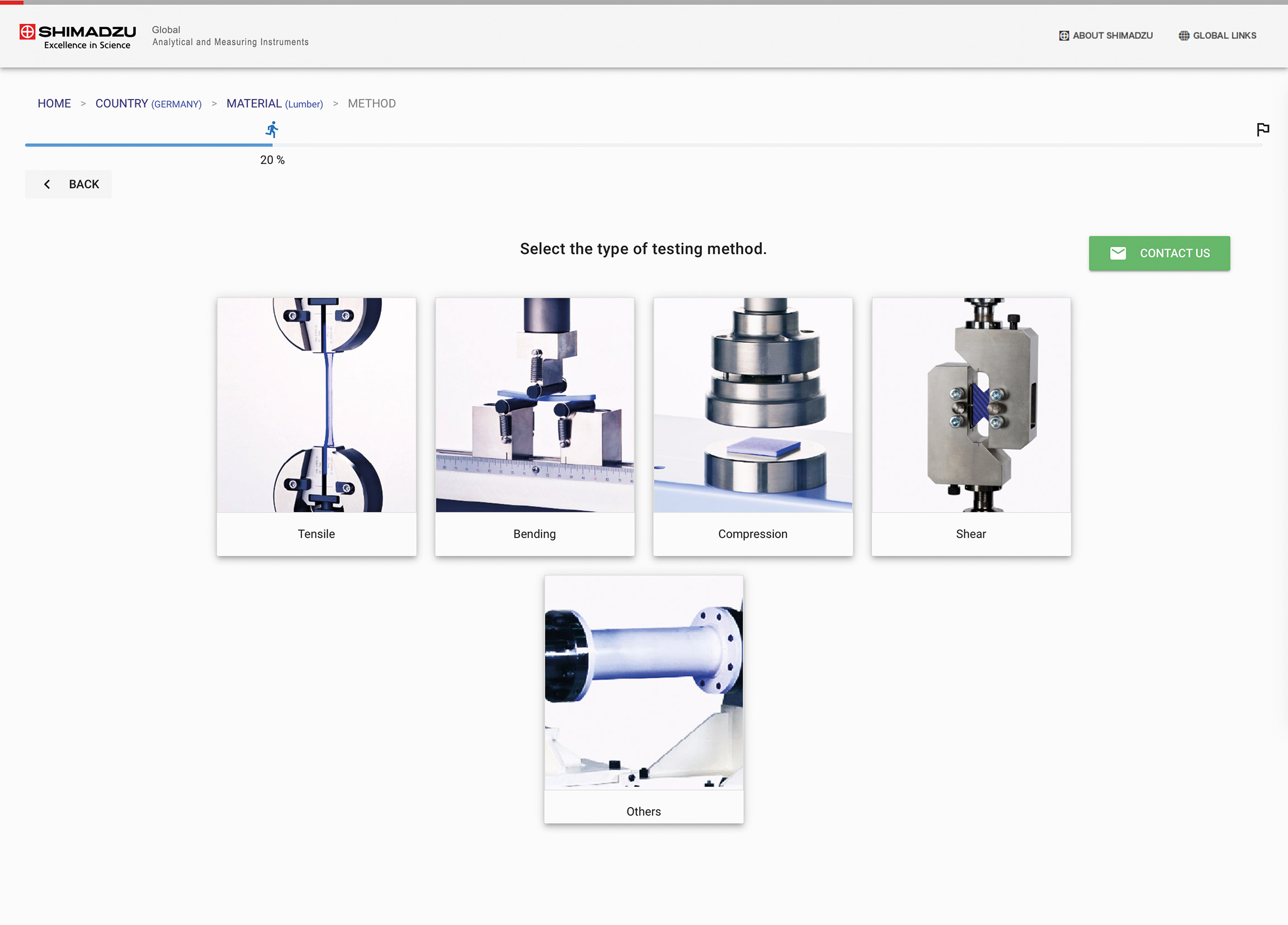 On its website Shimadzu has now released the 'TM configurator', a tool for users to create their own testing machine as required. At shimadzu.com/an/test/tmc/, users are guided step by step through the configuration menu until completion of an individual version for all required tasks and operations.
At the click of a mouse, users can select from a range of options: the material to be tested, test method, dimensions of the sample, performance of the testing machine, test environment temperature, handles and extensometers. Addi­tionally, a summary of the preferred system with its specifics is saved.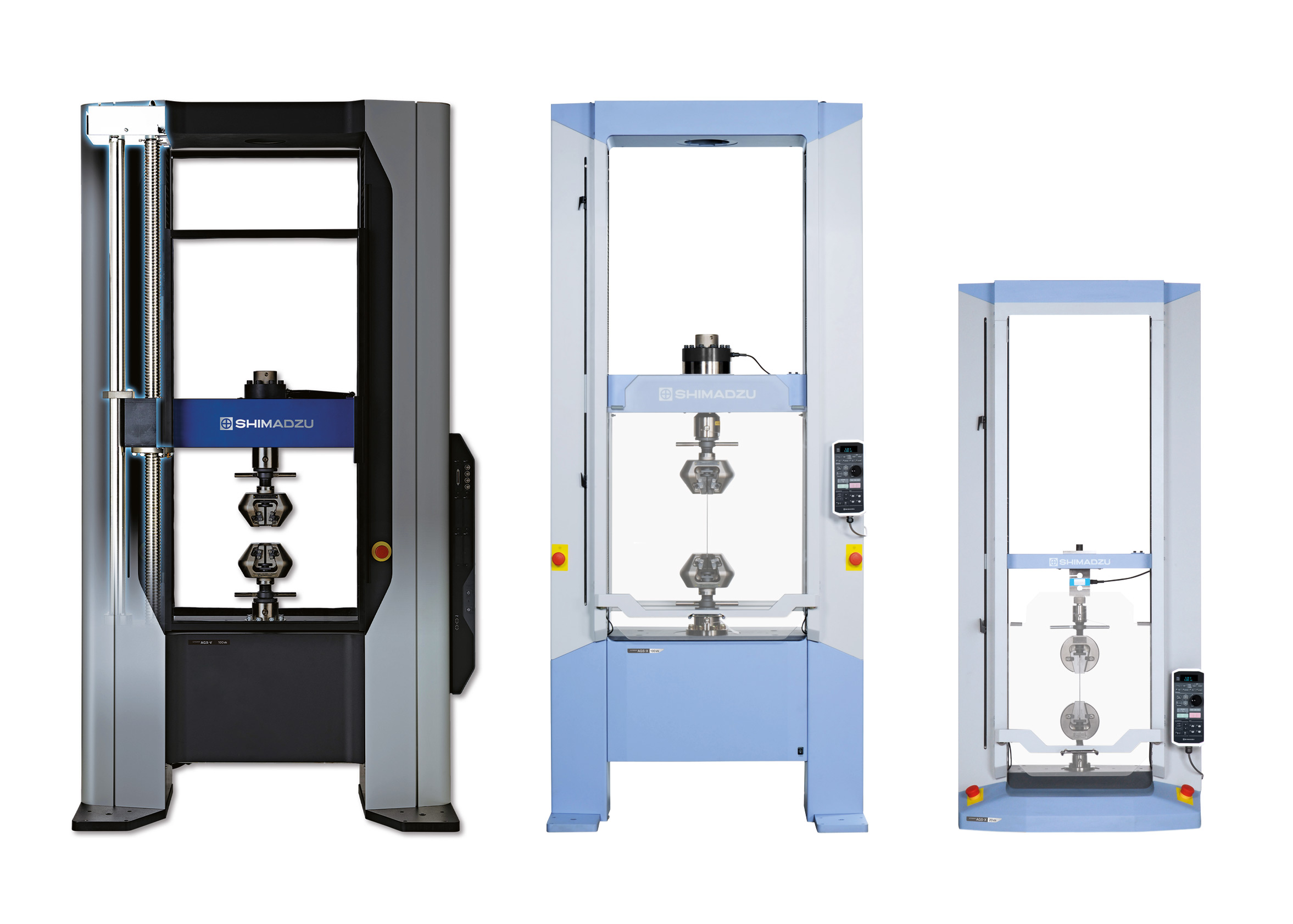 The TM configurator enables getting closer to a tailor-made testing machine as well as trying out of alternatives before discussing details with Shimadzu's product sales & support.