On a police manhunt with Shimadzu
GCMS assists the investigator duo in Münster at the »Tatort«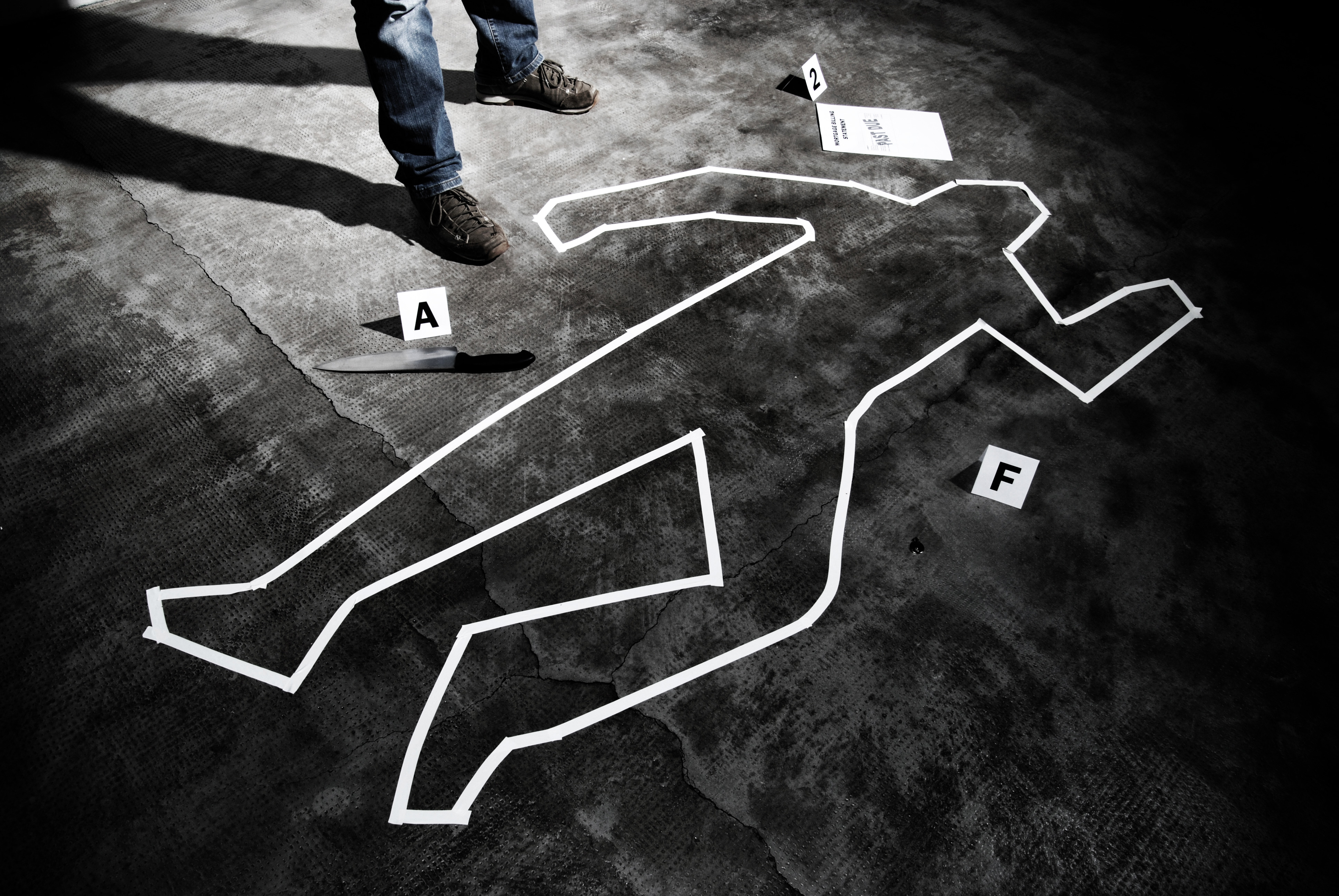 Suicide or murder? A GCMS-QP2020 NX helped in solving two mysterious deaths in the most popular television crime series in Germany. In their 36th case, Chief of Police Thiel and forensic scientist Pro­fessor Boerne from Münster shifted between the coordinates of the mafia, secret service and jewel smuggling.
Was a Münster globetrotter and diamond smuggler really strangled, as the traces on his neck indicated? And did his sister really commit suicide later? Or were both incidents staged since the victims were previously killed by secret service methods such as injections?
More than 10 million viewers regularly tune in to watch the popular investigator duo from Münster solving cases with wit and humor. They are one of 23 teams that go on police manhunts 35 times per year in various major cities in Germany, Austria and Switzer­land – always on Sundays at primetime. The crime scene series has been on air since 1970. Thiel and Boerne have been investigating since 2002.
GCMS – the Scientific Assistant

This time, blood analysis led the investigators on the trail of the perpetrator. The GCMS-QP2020 NX was highlighted for 20 seconds during the program and showed its capabilities. Boerne to Thiel: "Metabolites of a sophisticated pharmacologically modified variant of the active substance ketamine" were present in the bone marrow of the victims. This drug substance for human and veterinary medicine is scientifically a chiral arylcyclohexylamine, used primarily for anesthesia and pain management.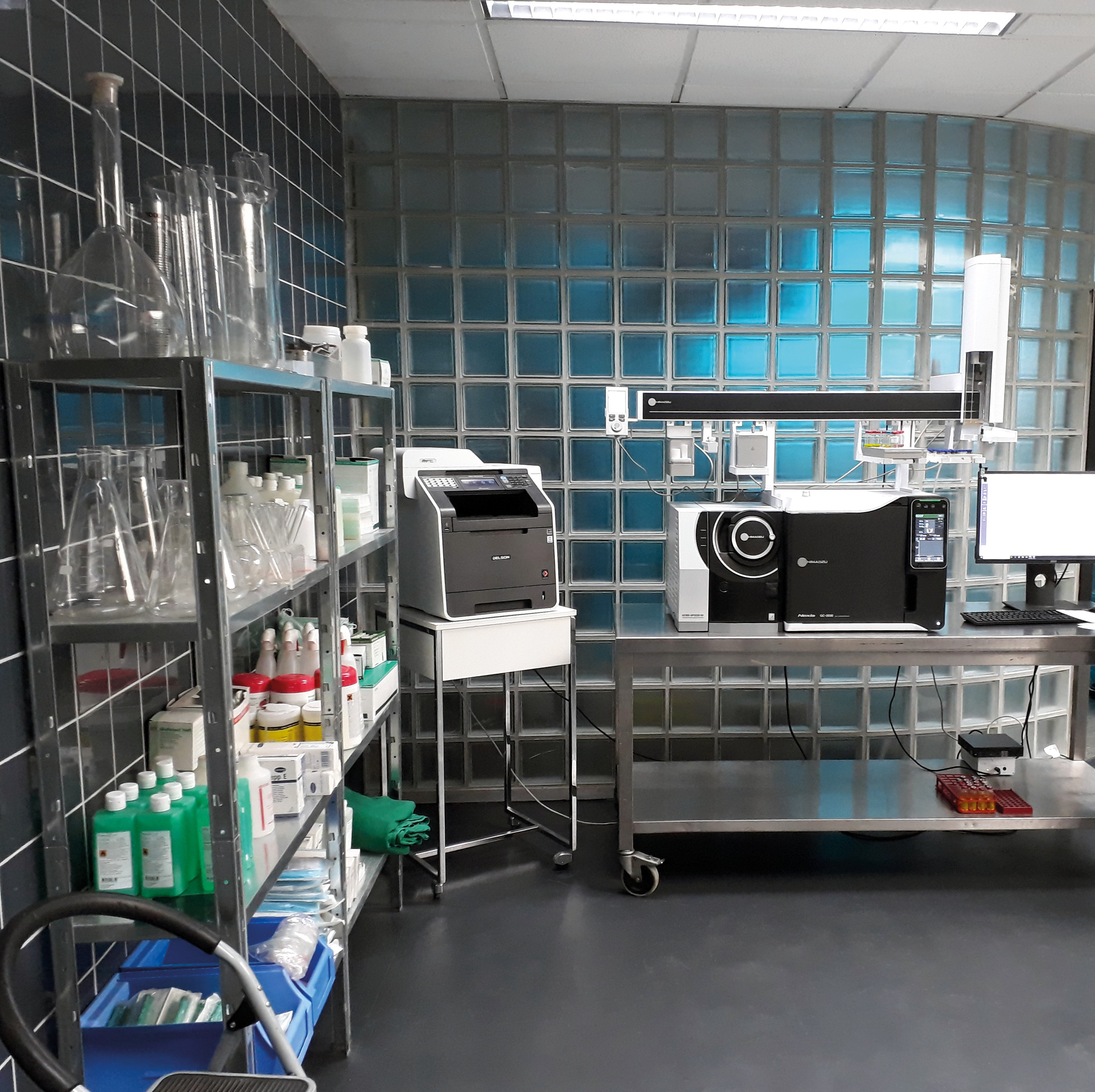 Forensic toxicology and metabolite analysis (metabolomics) are the domains of the latest generation of GCMS-QP2020 NX and GCMS-TQ8040 NX quadrupole and triple quadrupole systems. The youngest member of the pro­duct family, the GCMS-TQ8050 NX, was developed specifically for ultra trace analysis and enables femtogram-level analysis (parts per quadrillion). The AOC-6000 automatic sampler as a multifunctional tool supported Prof. Boer­ne in the analysis, so that the forensic scientist could quickly identify the key findings.
Employees of Shimadzu Germany brought the GCMS-QP2020 NX to the film set in December 2018. At that time, the episode was produced to make it to the screen twelve months later just before Christ­mas.
During a full day of filming, the employees were able to look be­hind the scenes of the film production and observe the technical, personnel and organizational efforts required to make just a few minutes of footage. The rule of thumb is that one day of shooting results in 2 – 3 minutes of movie. This also applies to the "Tatort" crime scene series: 25 – 30 days of filming are planned for each episode.
The showdown at the end of the film took place in a mill. Lots of flour and dust, a bluff and then an exchange of gunfire. The perpetrator had no chance and was deservedly arrested.