Learning in a new sparkle
Social Day 2019: Shimadzu employees renew outdoor area of a special needs school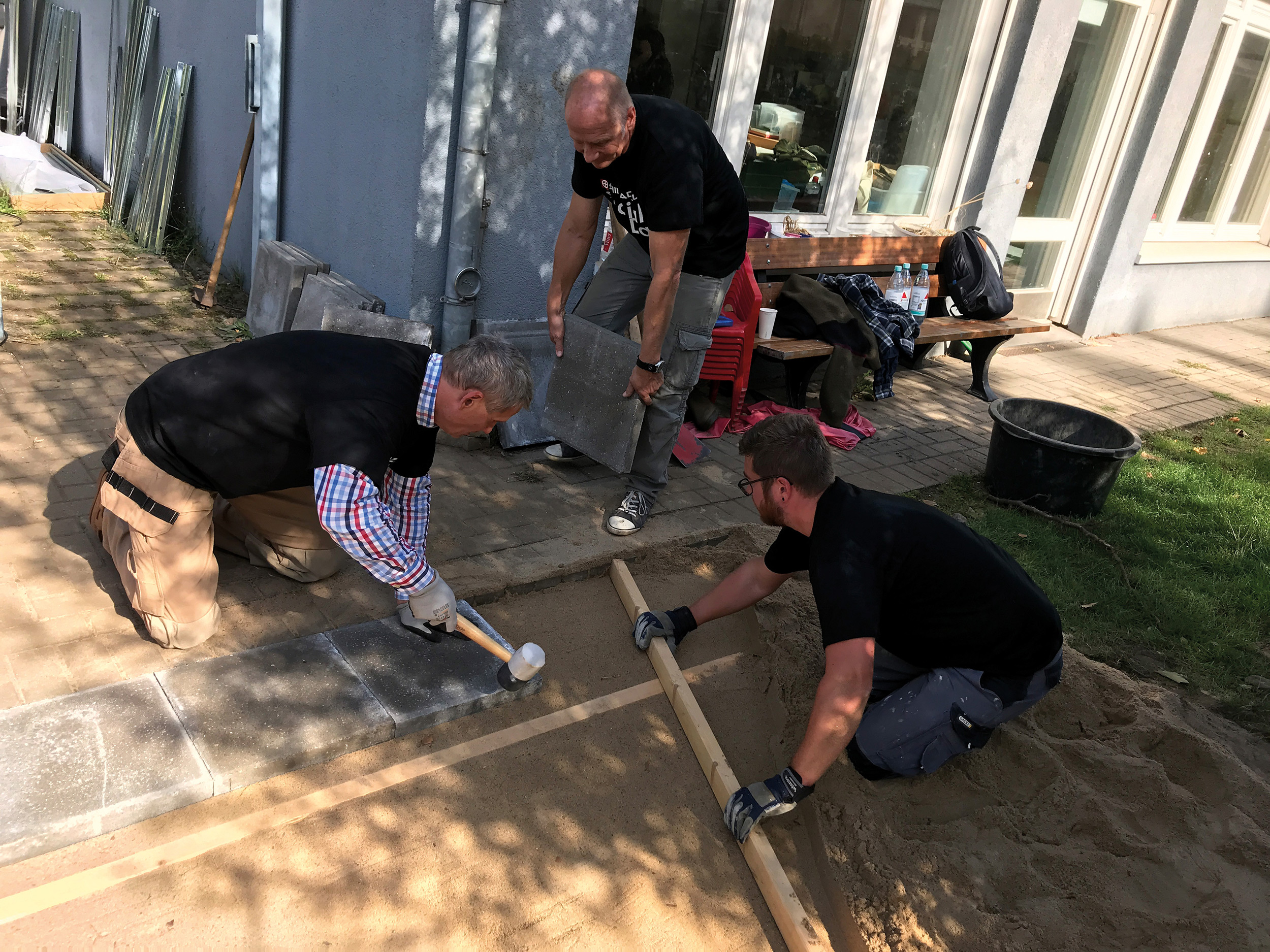 6th Social Day. In September 2019, 25 volunteers from all over the company met for a day of social commitment in their local neighborhood area in Duisburg, Germany. Supported by the municipality, Shimadzu employees helped to renovate the "Am Rönsbergshof" special needs school.
»It was a great pleasure to support the school with its learning concept on 'support through plants and animals.' We were building a garden house and renovated the out­side area for the animals,« explained Jürgen Semmler, Managing Director of Shimadzu Germany.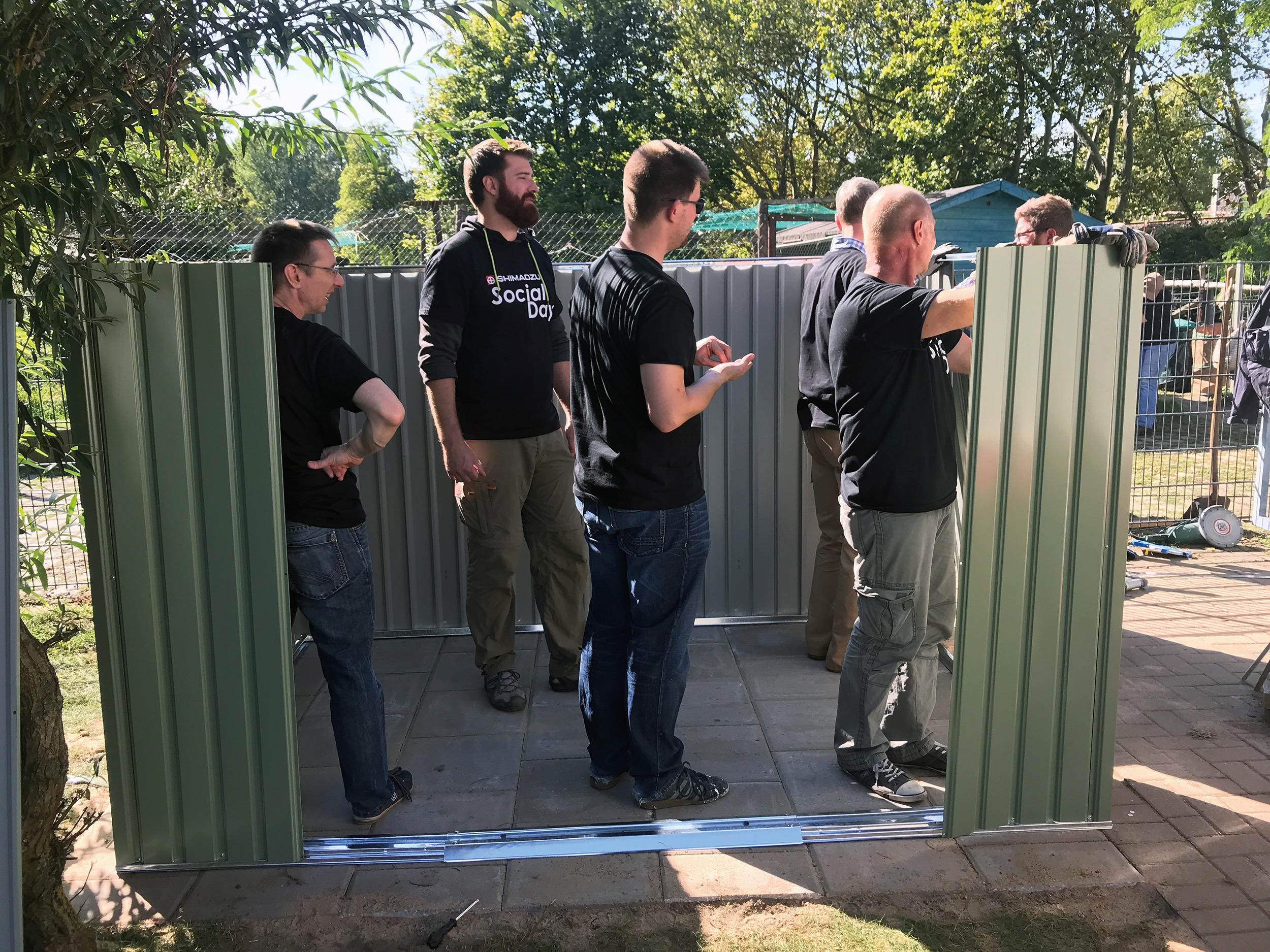 Learning skills for an independent life

The full-time school, which specializes in the mental development of its pupils, offers various teaching and support options. In small classes, children and young people learn versatile skills to actively shape their future every­day lives independently. Working with the school's sheep and donkeys as well as in the plant garden contributes to the students' individual support. With at least two teachers per class, students receive the attention they need.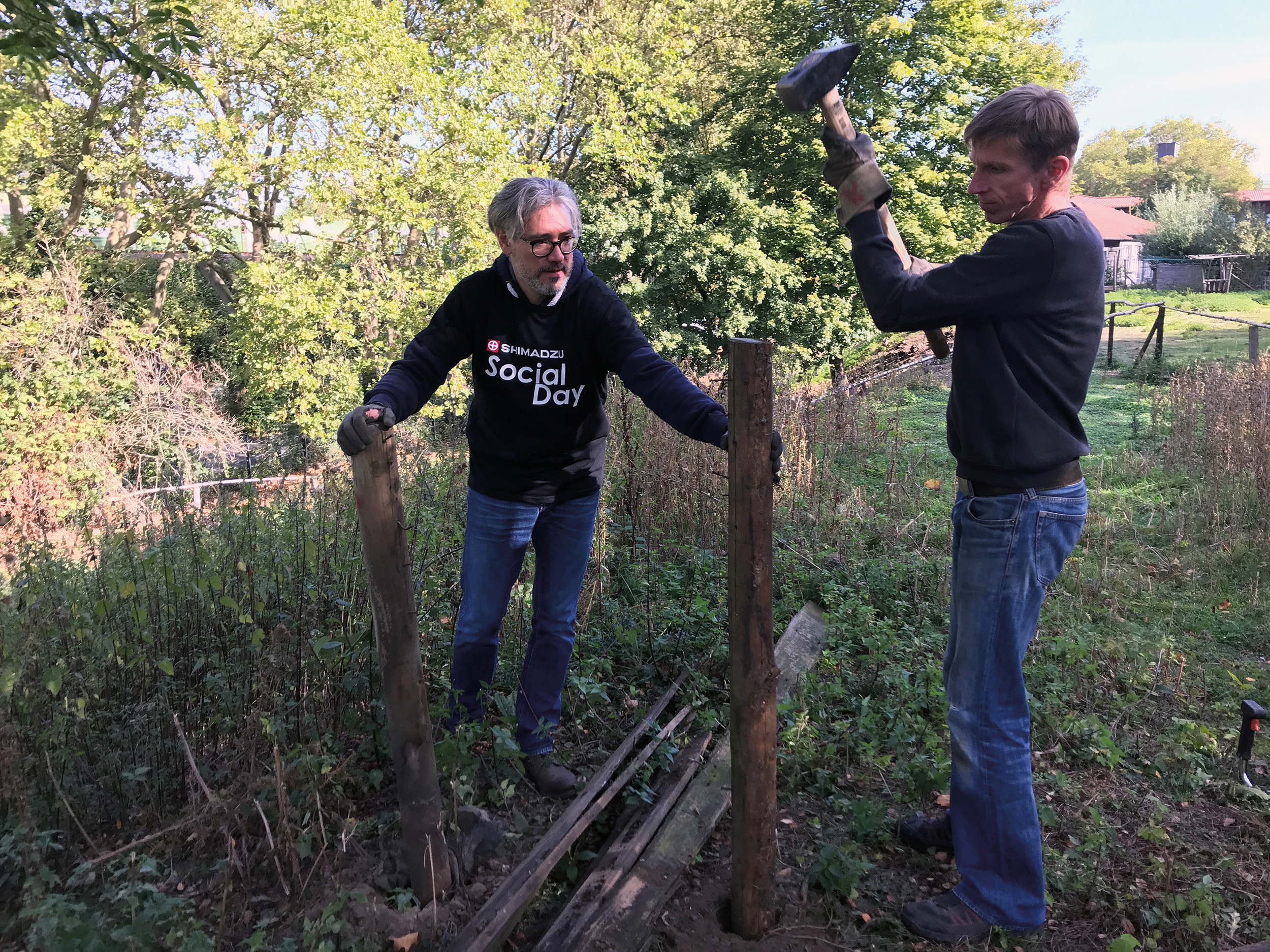 Outside area with a new sparkle

To create a pleasant learning atmosphere, the helpers supported the redesign of the exterior area for new students. Building, paving, weeding and painting were on the agenda. Now, a new garden house to store play and exercise materials as well as a newly paved area is available to the school. The pasture fence of the animal area has also been repaired. In sunny weather, participants of the Social Day removed weeds, giving the school grounds a new sparkle. During their time there, the Shimadzu employees also gained insights into the challenges and versatility of a special needs school.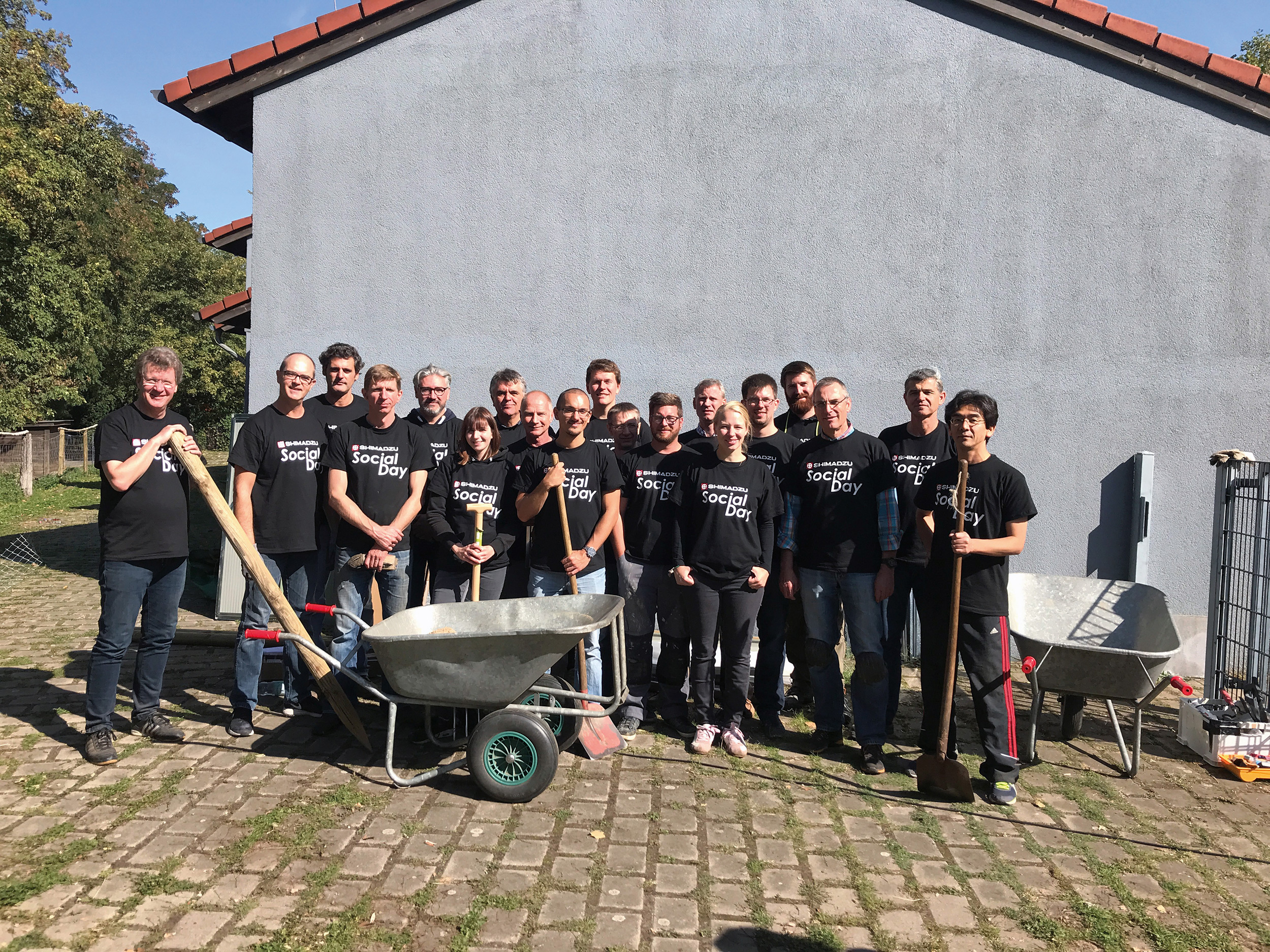 »We were very happy with the commitment of the Shimadzu staff,« said school principal Sirka Justus. »In the name of all students and teachers, we cordially thank Shimadzu for its support and help. I was also very pleased that the Shimadzu staff are very interested in our work at the school.«
Joint responsibility

For Shimadzu, it is part of the company's credo to take social responsibility in its neighborhood. Besides the philosophy of "contributing to society through science and technology", it is also important to support the local community and the environment. Shimadzu thanks the 25 employees of the German and European organizations and looks forward to future projects.