Experience 'excellence in science' in three dimensions
Virtual tour of the Shimadzu Laboratory World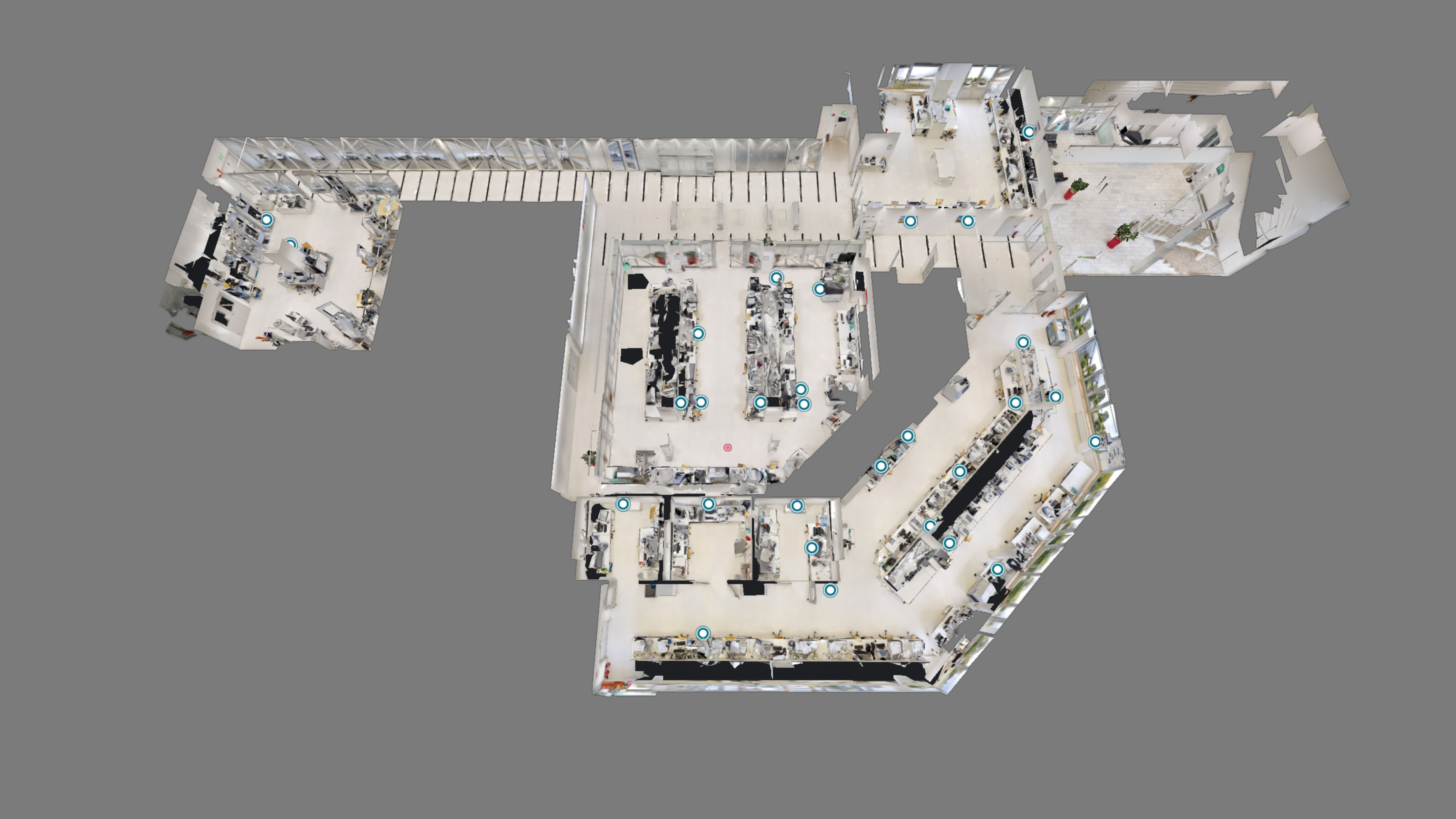 Anyone who hasn't visited Shimadzu Laboratory World in Duisburg yet can now experience it virtually in the brand-new 3D panorama tour – just enter shimadzu.eu/virtual-3d-tour. From there, you can head straight to the Labo­ratory World with over 1,500 m2 of real-life testing areas for the entire product range – from chromatography, spectroscopy, sum parameter (TOC) and mass spectrometry to material testing machines.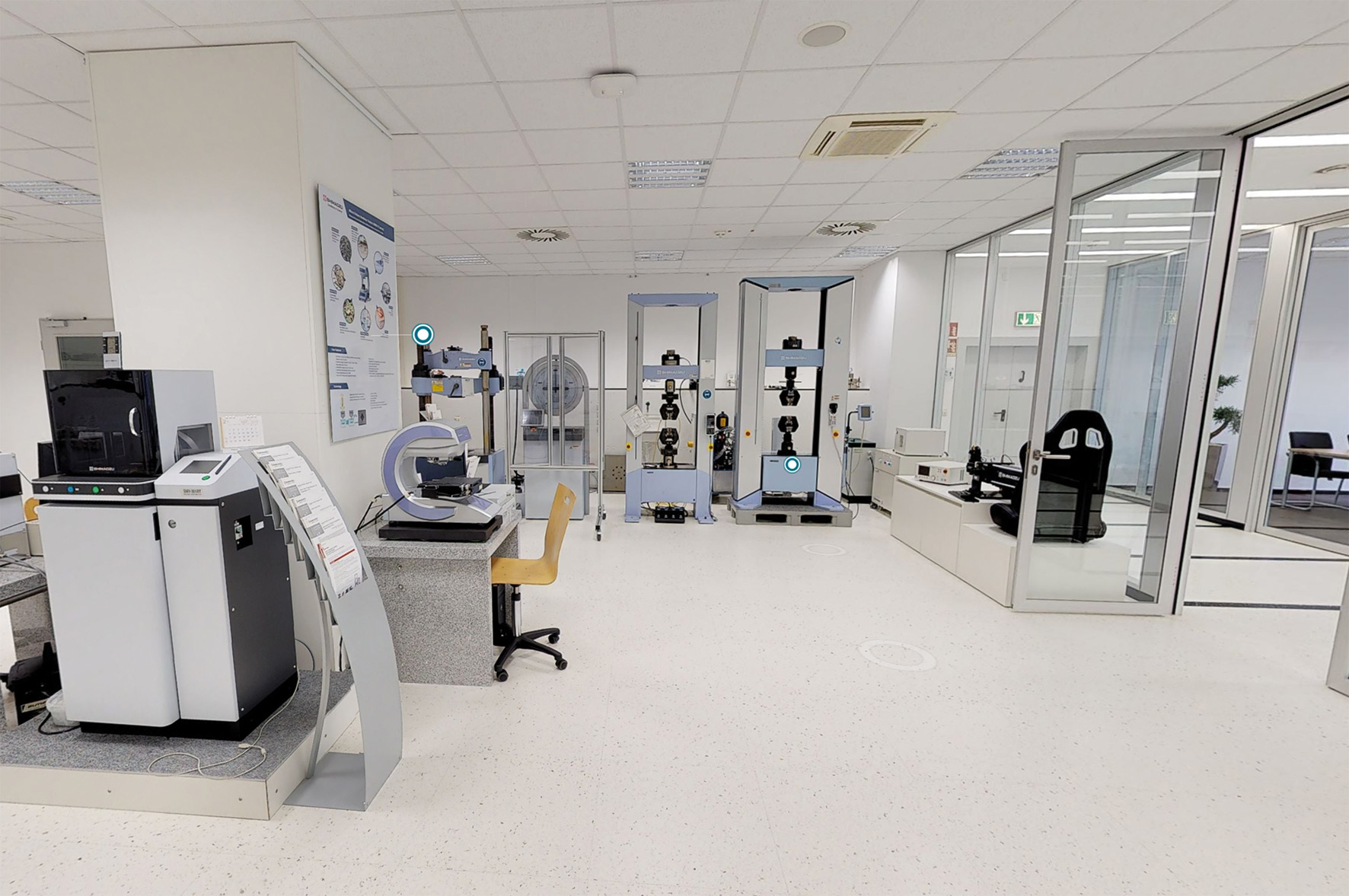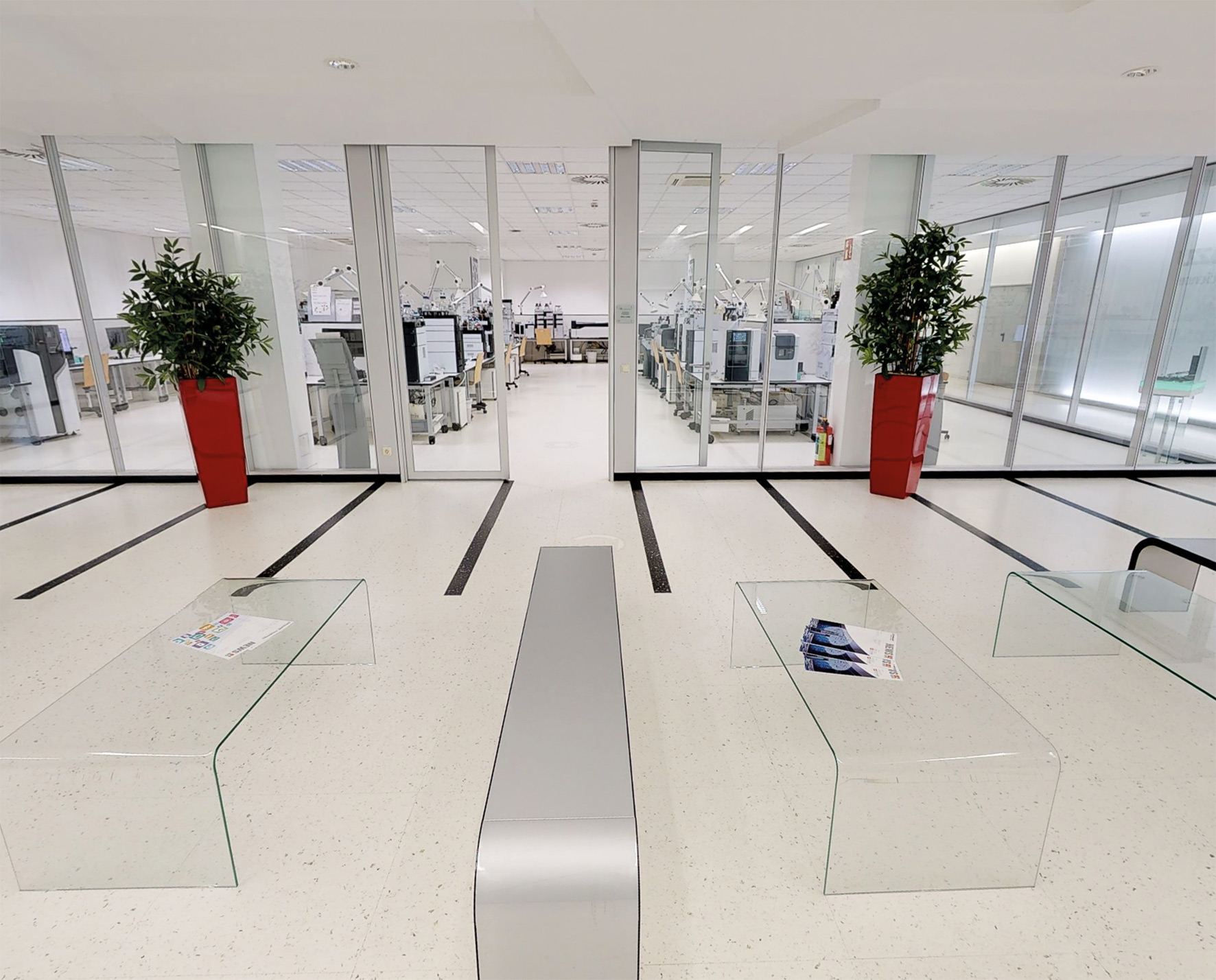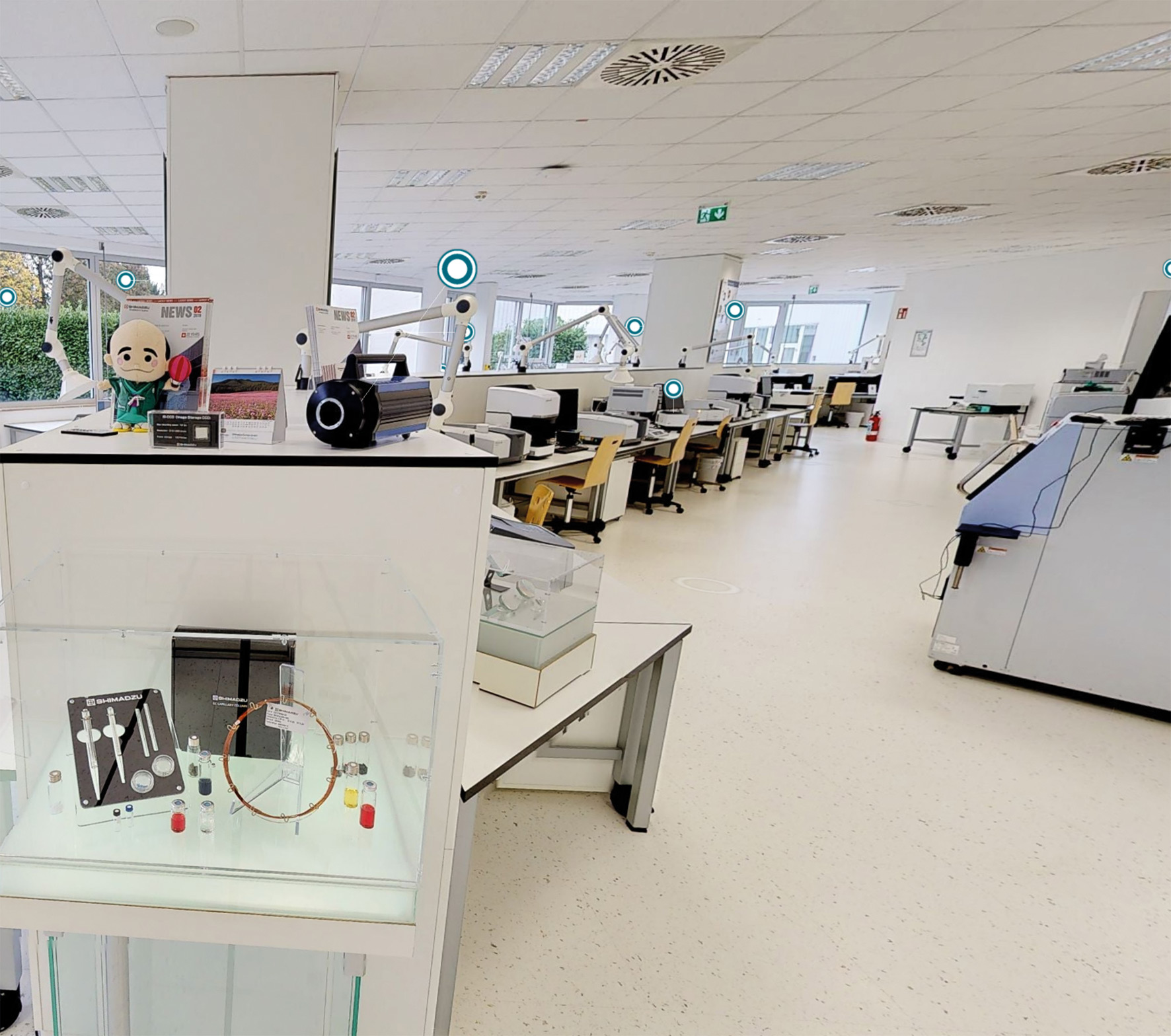 All laboratories can be accessed conveniently from the lobby with a click of the mouse. Nearly 30 stations invite you to check out instruments, posters and the company. Behind the touchpoints await short videos and detailed views.
The Shimadzu Laboratory World is also used for training, education and demonstration purposes. Furthermore, Shimadzu develops solutions there for the growing challenges of its customers.
Simply click the image below and experience the Laboratory World in virtual form.