Pacesetter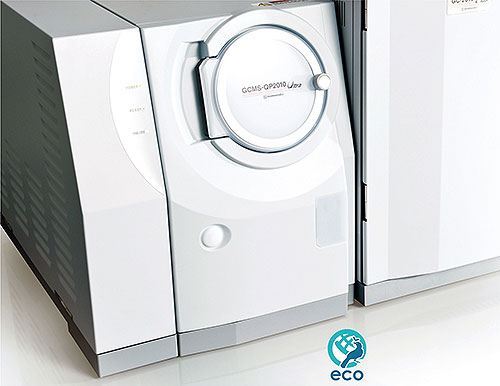 High-speed analysis with ASSP – The new GCMS-QP2010 Ultra and SE with ChromSquare software
Ultra performance for the highest requirements: this is the new GCMS-QP2010 Ultra. The new Ultra delivers scan speeds that no other quadrupole GCMS can match. With a maximum of 20,000 amu/ sec the speed has been doubled compared to GCMS of the previous generation. This extraordinary performance is achieved by the patented Advanced Scanning Speed Protocol (ASSP), designed by Shimadzu`s engineers in Kyoto, Japan. Using this unique technology a breakthrough in detection sensitivity, and also in routine analysis has been achieved. Compared to data acquired without ASSP, the sensitivity for compounds with high molecular masses is increased by a factor of 5 (Figure 1 and table 1). The data at high scan speed show an excellent linearity for HCB in the range of trace analysis (5 pg) up to high concentrations (20 ng).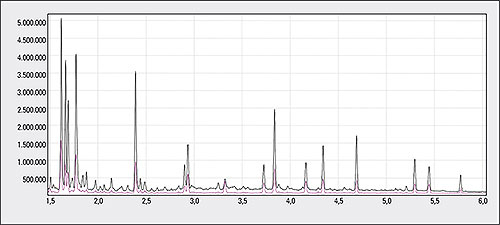 Figure 1: Chromatogram of drugs with ASSP off (pink) and ASSP on (black). High speed GCMS analysis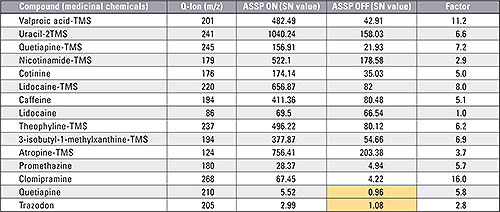 Table 1: Quantitative drug analysis with ASSP on/off
An application area where speed of the mass spectrometric detector is of upmost importance is Comprehensive GC. Even though the predecessor of the Ultra, the GCMS-QP2010 Plus, already showed excellent results when used with comprehensive modulation (and was in fact the only quadrupole MS that showed good results for Comprehensive measurements), the Ultra clearly exceeds this performance, leading to even higher resolution of peaks (Figure 2a and 2b) and better identification power.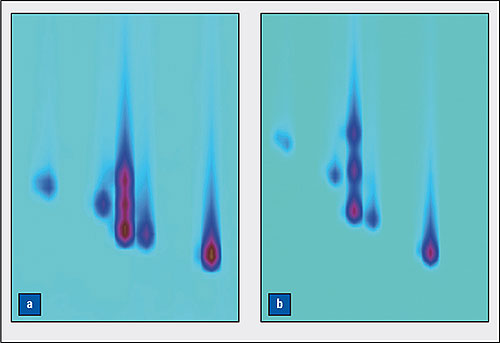 Figure 2: Contour Plot of Comprehensive data: a) acquisition rate with 10,000 amu/sec, b) acquisition with 20,000 amu/sec
From analysts for analysts – the new Chrom-Square software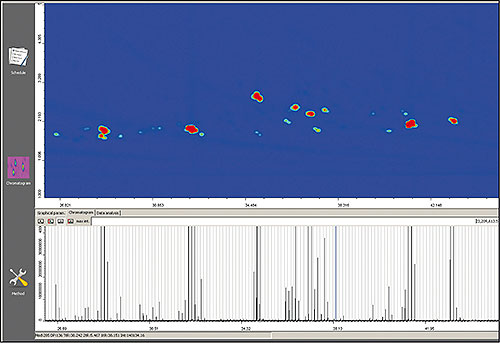 Figure 3: ChromSquare software for Comprehensive data analysis: simultaneous display of raw data and contour plot
In order to take advantage of the new features, new software for analysis of Comprehensive Chromatography, ChromSquare software, has been introduced. Developed from analysts for analysts in the laboratory of Prof. Luigi Mondello at the University of Messina, ChromSquare provides all means for quantitative and qualitative analysis. Even more, it also makes data handling very easy. A simple click starts the library search for a selected blob. ChromSquare uses up to five libraries at the same time, including users' libraries. Simultaneous display of raw data chromatogram and contour plot in one window gives users an overview of their data at any time (Figure 3).
SIM/Scan in one run with unmatched data quality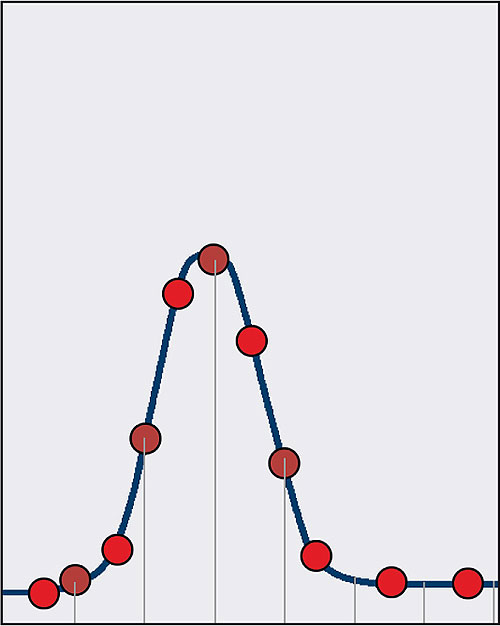 Figure 4: SIM and Scan measurements with high frequency (light red: SIM, dark red: Scan)
The Ultra can however deliver even more: using its unique capability of high speed data acquisition with ASSP (Advanced Scanning Speed Protocol), SIM and Scan measurements in one run in Comprehensive mode leads to high quality results never seen before. One example: the minimum dwell time for SIM was reduced to 1 ms. In Comprehensive GC (qMS), it is now possible to quantitate a set of target compounds and at the same time identify other compounds present in the sample (Figure 4).
Variety of functions for enhanced productivity in the lab

Part of the new GCMS-QP2010 Ultra is the GC-2010 Plus. Using a "double jet cooling system" the GC-2010 Plus oven is cooled down rapidly, e.g. in 2.7 minutes from 350 °C to 50 °C (Figure 5). This significantly reduces analysis time, particularly in applications analyzing VOCs (volatile organic compounds). In the case of VOC analysis, the oven start temperature can be very low. In older systems, it may take some time to reach this starting temperature again.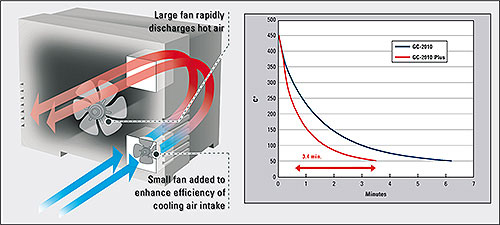 Figure 5: Double jet cooling system of GC-2010 Plus
New Twin Line MS system: by connecting two different columns to the MS system it is possible to smoothly record analysis data with different columns without manipulating the columns or venting the MS (Figure 6).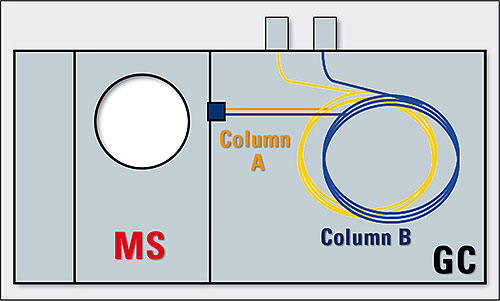 Figure 6: Twin-line configuration of GCMS-QP2010 Ultra
With the Shimadzu Quick changer system Easy sTop, even septum and liner can be changed without breaking the vacuum, thereby saving valuable time.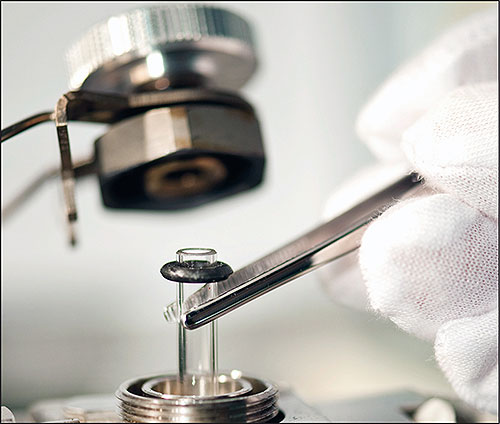 Figure 7: Easy sTop system for quick liner exchange
The autosampler AOC-20 enables programming of a twostep derivatization method eliminating the need for a tedious derivatization process in the lab.
GCMSsolution Version 2.6 is now even easier to use

When analyzing ultra-trace component data, it is important to be aware of lower detection limits and to consider the influence of interfering components. Therefore, in order to provide more accurate data analysis, such data can now be processed while comparing the current analysis to reference data near the lower detection limit or from the analysis of samples with components added. Data can also be compared with external signals, such as from an ECD, FPD, or other GC detector or sniffer, to allow a broader range of data processing applications.
The first environmentally friendly GCMS

The GCMS-QP2010 Ultra is not only the fastest and most sensitive GCMS, but it also considers the environment. All parts are of course in compliance with the RoHS regulations of the European Union. Using the Ecology mode, the GCMS also saves energy. In standby mode, energy is reduced by 36 % compared with previous GCMS systems. When the Ecology mode is entered, unnecessary power consumption of GC, MS and PC is automatically eliminated. Consumption of carrier gas is also reduced. The Ecology mode can be started automatically after analysis, e.g. after completion of nighttime analysis. In this way the GCMSQP2010 Ultra can save up to 1.1 tons of CO2 per year.