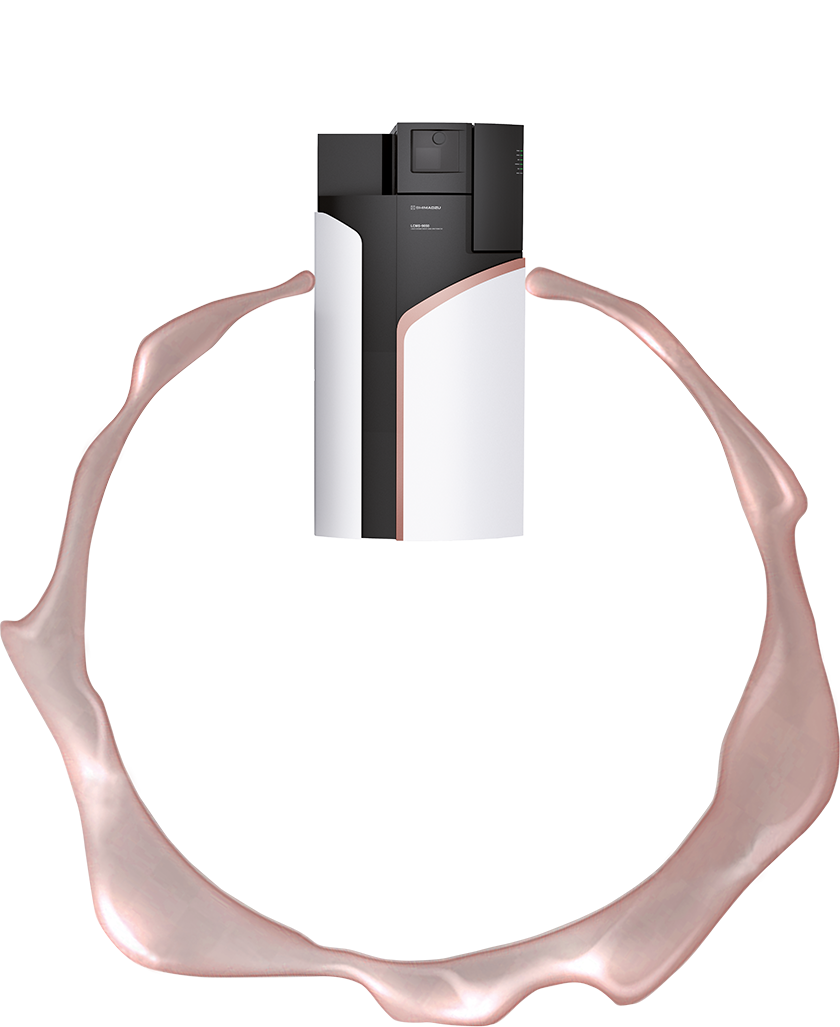 More time for real research
The new

LCMS-9050

Q-TOF: high mass accuracy thanks to high stability and low-maintenance design
LCMS-9050: the fastest product on the market for polarity switching
The quadrupole Time-of-Flight mass spectrometer LCMS-9050 has very high mass accuracy with a high-precision temperature control system that prevents even minimal mass differences caused by external factors. This allows mass ranges to be measured precisely without the need for recalibration. Thanks to its ease of use, the LCMS-9050 also makes working with the acquired data all the more productive.
The innovative LCMS-9050 Q-TOF sets new records in four categories: High Mass Accuracy, High Stability, High Speed and Highest Sensitivity. Even minimal mass differences influenced by external causes are now a thing of the past. The system measures with high accuracy over long periods of time without repeated mass calibration. The highly efficient high-speed polarity switching technology enables the simultaneous analysis of positive and negative ions, thus contributing to increased analysis efficiency. Identification and structural analysis are less likely to be ambiguous.
The new LCMS-9050 delivers maximum reliability and automation. The focus is clearly on data analysis, as very little time is required for calibration and maintenance. In addition, the LCMS-9050 delivers faster results than other MS/MS devices thanks to its top speed.
Of course, the LCMS-9050 can be combined with other well-known and high-quality accessories from Shimadzu and is also available as an upgrade for the LCMS-9030 . In this way, the full potential of analytical possibilities can be utilized, and the volume of data can be significantly expanded.