New solutions for tomorrow
Launch of Shimadzu European Innovation Center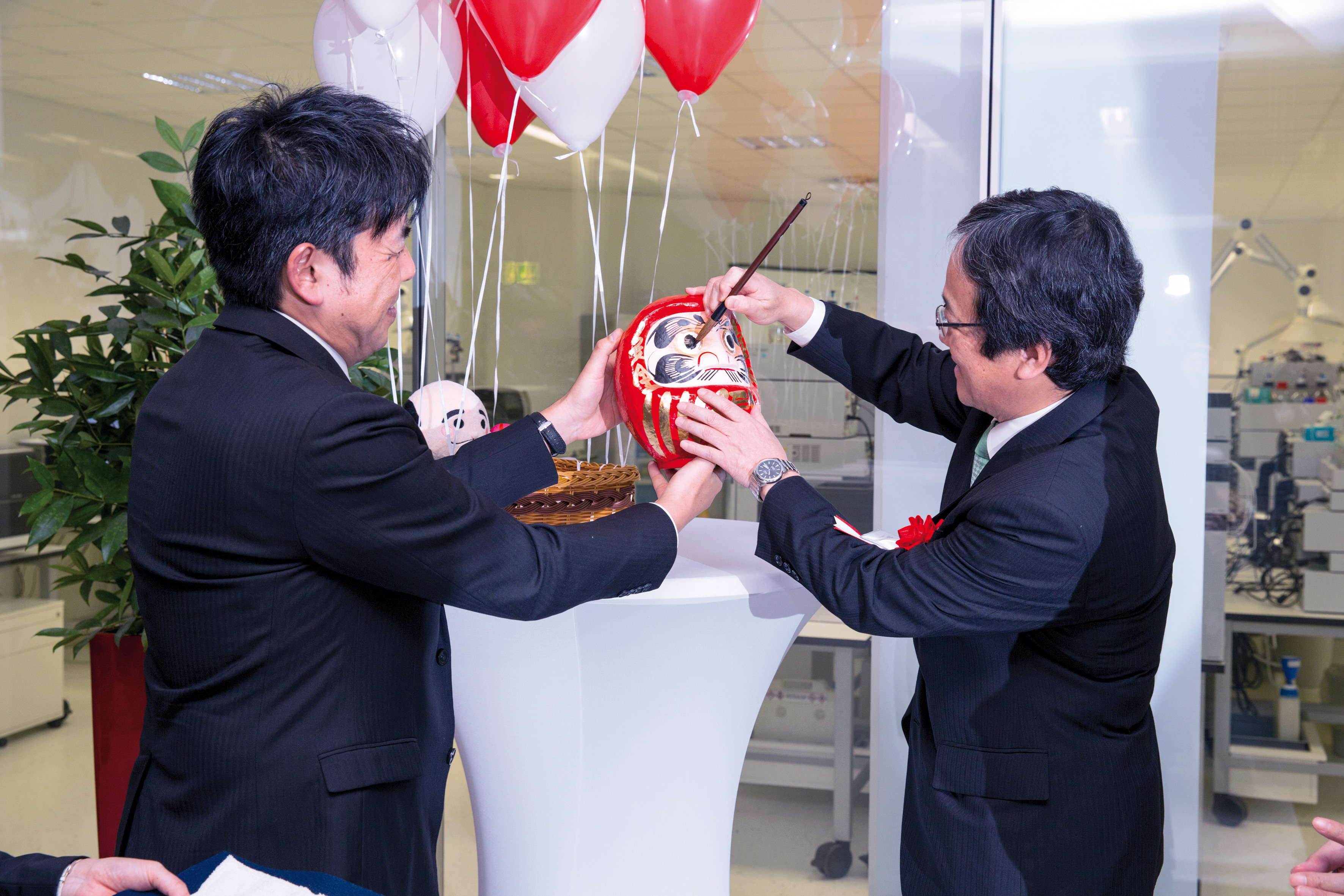 Figure 1: Dr. Teruhisa Ueda (r./CEO Shimadzu Corporation) and Dr. Hiroki Nakajima (Chief of European Innovation Center) are painting the traditional "Daruma."
In early March, Shimadzu opened its European Innovation Center. In presence of Dr. Teruhisa Ueda, President and CEO of Shimadzu Corporation, Duisburg's Mayor Sören Link, Yasunori Yamamoto, CEO Shimadzu Europa, Japanese Consul Ryuta Mizuuchi, and Shuzo Maruyama, General Manager Analytical & Measuring Instruments Division, Shimadzu Corp., cut the tape.
In addition, a Daruma mask was painted in a Japanese ceremony to bring happiness and success. Numerous opinion leaders, thought leaders and experts from markets and science were invited as guests.
Shimadzu's European Innovation Center innovations-oriented is a Think Tank combining scientific and technological know-how in order to use Shimadzu's expertise to provide even more customer-focused service. It applies a decentralized structure to be in close local proximity to scientists and related markets. This provides direct access to the users as well as to projects and samples.
Clinical applications, imaging technology, food, and composites

With their leading-edge research expertise, highly-reputed scientists from well-known European universities cover the academic part of the Shimadzu European Innovation Center. For years, they have cooperated with Shimadzu in various projects. Their scientific focus areas include clinical applications, imaging technology, food, and composites, with an emphasis on new methods, tools, techniques, diagnostics, and solutions. Their work will, for example, further facilitate will help to increase analytical and medical-diagnostic research with focus on patients' health as well as consumer and environmental protection.
Innovations-oriented exploration of four perspectives

With regard to clinical, imaging, food, and composites, the Shimadzu European Innovation Center explores four focus areas:
Trends & Demands: based on European needs and demands
Adaptation & Development, i.e. special accessories and jigs, adaptations, special software, new and special methods
Compliance to European regulations, such as official regulations and standards, and local rules for limits of hazardous substances
Strong cooperation: between Shimadzu's Innovation Centers and Shimadzu's R&D team in Japan, developing global solutions based on global needs.
Analyzers involved in the European scientists' research projects in particular include chromatography, mass spectrometry, and material testing.
So far, other Shimadzu Innovation Centers are located in Maryland, USA, Singapore and Beijing, China where they serve as drivers of joint research and new product developments.