iPad® control expands HPLC network functionality
The network functionality of the Nexera and prominence HPLC systems have been expanded and can now be monitored and controlled from an iPad wireless device. This new technology builds on the existing web interface used in current Shimadzu HPLC systems and provides additional management options.
When the iPad is used together with workstation PCs, simultaneous monitoring and control of operating and usage conditions of multiple HPLC systems within a single network is possible. Many tasks which previously required a trip to the lab can now be performed wirelessly via the iPad.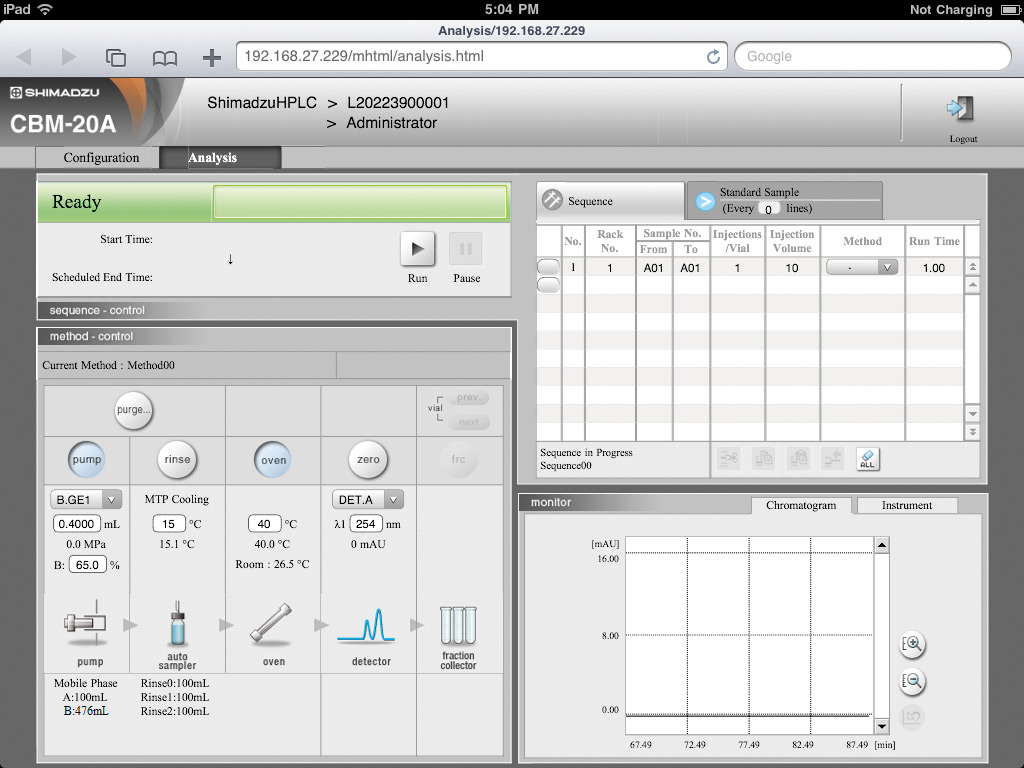 Figure 1: Analysis screen
The mobility and document browsing features of the iPad provide additional gains in laboratory efficiency through quick and easy access to vital information. Shimadzu's upgradable modular HPLC design allows these new functions to be used by existing Nexera and prominence series equipment as well.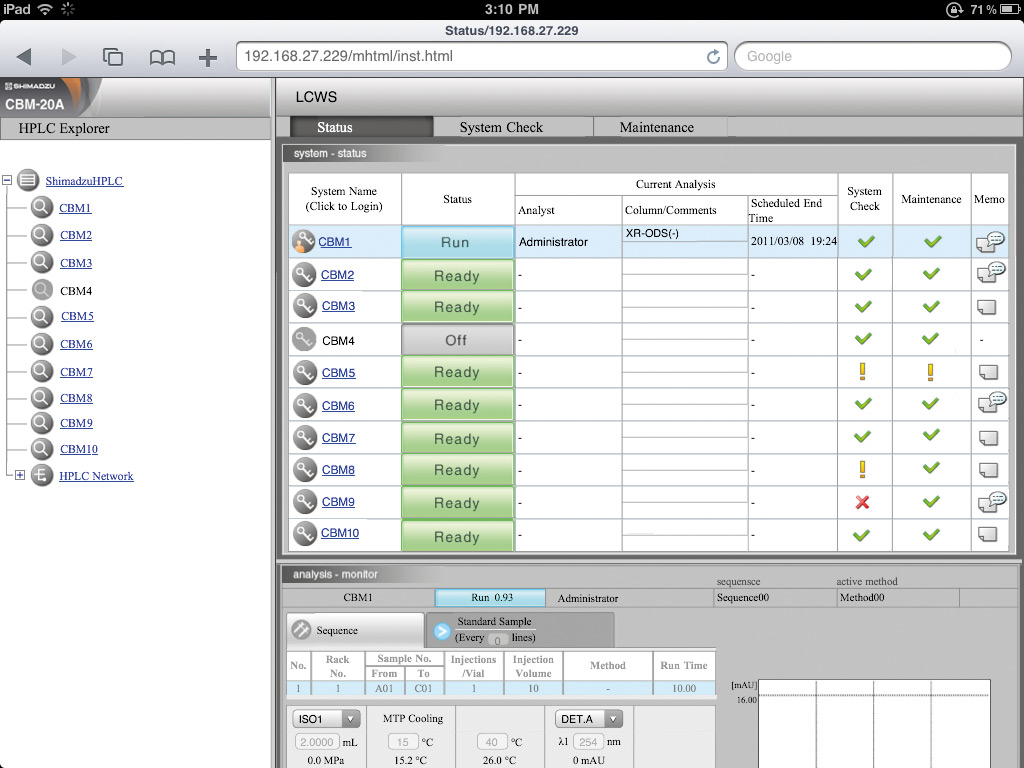 Figure 2: Group monitor
The new functionality enables:

Improved efficiency through equipment status monitoring, such as batch monitoring of analysis conditions and operating status including error reporting
Improved efficiency in equipment maintenance tasks
HPLC system and analytical column cleaning. Sample pretreatment, processing of analysis data and other tasks can now be performed while working away from the HPLC equipment.
With increasing demand for regulation and validation in the pharmaceuticals, food and beverage, and nutritional supplements industries, there is a need for more efficient maintenance management which allows for multiple instrument inspection from a single platform.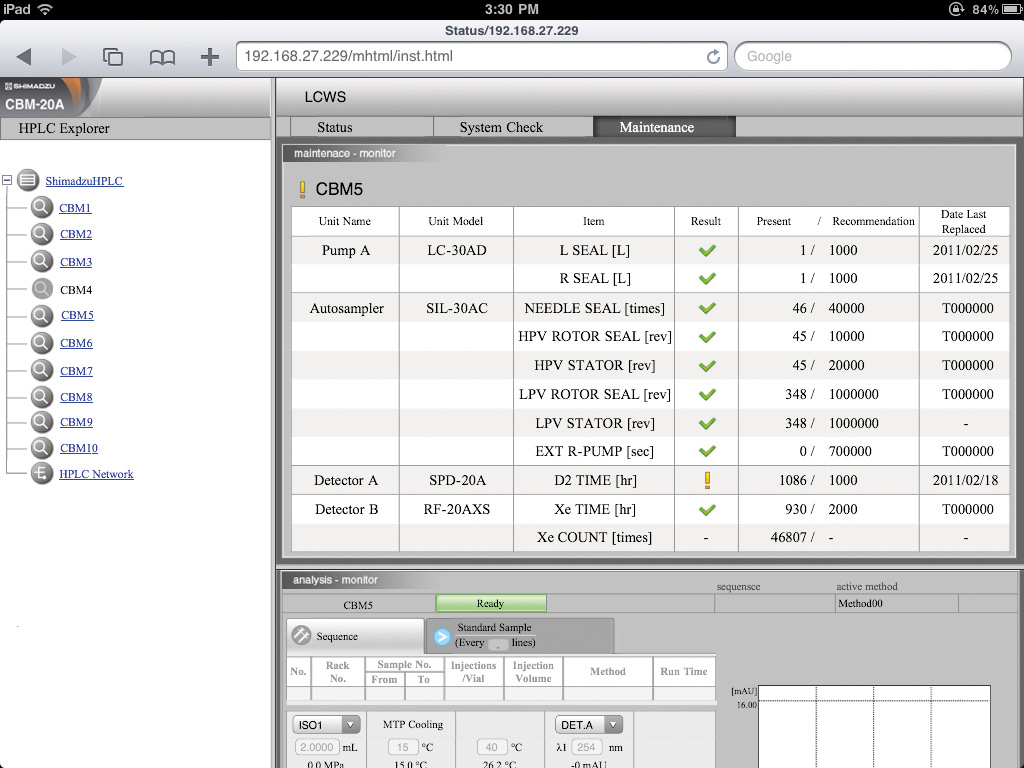 Figure 3: Maintenance screen
In the HPLC laboratory, many tasks need to be done at once. By enabling access via wireless networking from the iPad, a variety of tasks can be performed with the flexibility to move easily between different lab stations or locations.
Trademarks
iPad is a registered trademark of Apple Inc. in the United States and/or other countries.