Masterpiece in speed and sensitivity
The new LCMS-8050 targets clinical research, food analysis and other markets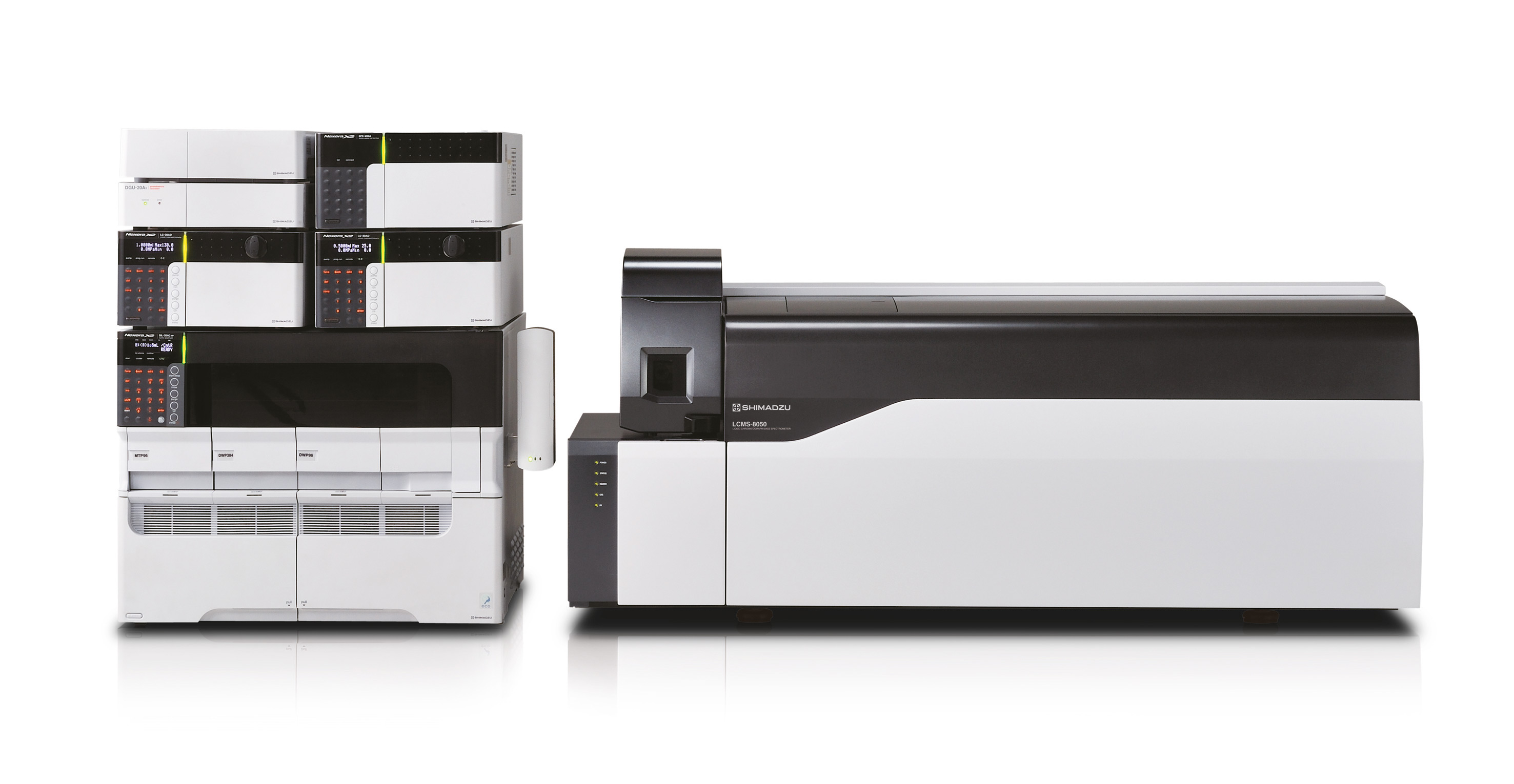 Figure 1: The new triple quadrupole mass spectrometer LCMS-8050
The latest member of Shimadzu's UFMS family (Ultra-Fast Mass Spectrometry) continues the evolution of the company's UF technology. The high-end LCMS-8050 triple quadrupole mass spectrometer features the world's fastest data acquisition rates and best-in-class sensitivity allowing quantitative and qualitative analysis simultaneously.
UF-sensitivity

The LCMS-8050 has been developed based on the groundbreaking LCMS-8030/8040 to meet the growing demand for trace-level quantitation in clinical research, food analysis and other markets. Outstanding sensitivity combined with high-speed analysis are achieved through two improved technologies, the newly designed heated ESI source and the enhanced UFsweeper™ III collision cell featuring a better CID efficiency. In order to increase desolvation efficiency, the newly developed ESI probe uses a high-temperature gas (heating gas) in combination with the nebulizer spray (figures 2 and 3). This facilitates ionization of a wide range of compounds and expands the LC-MS/ MS application range.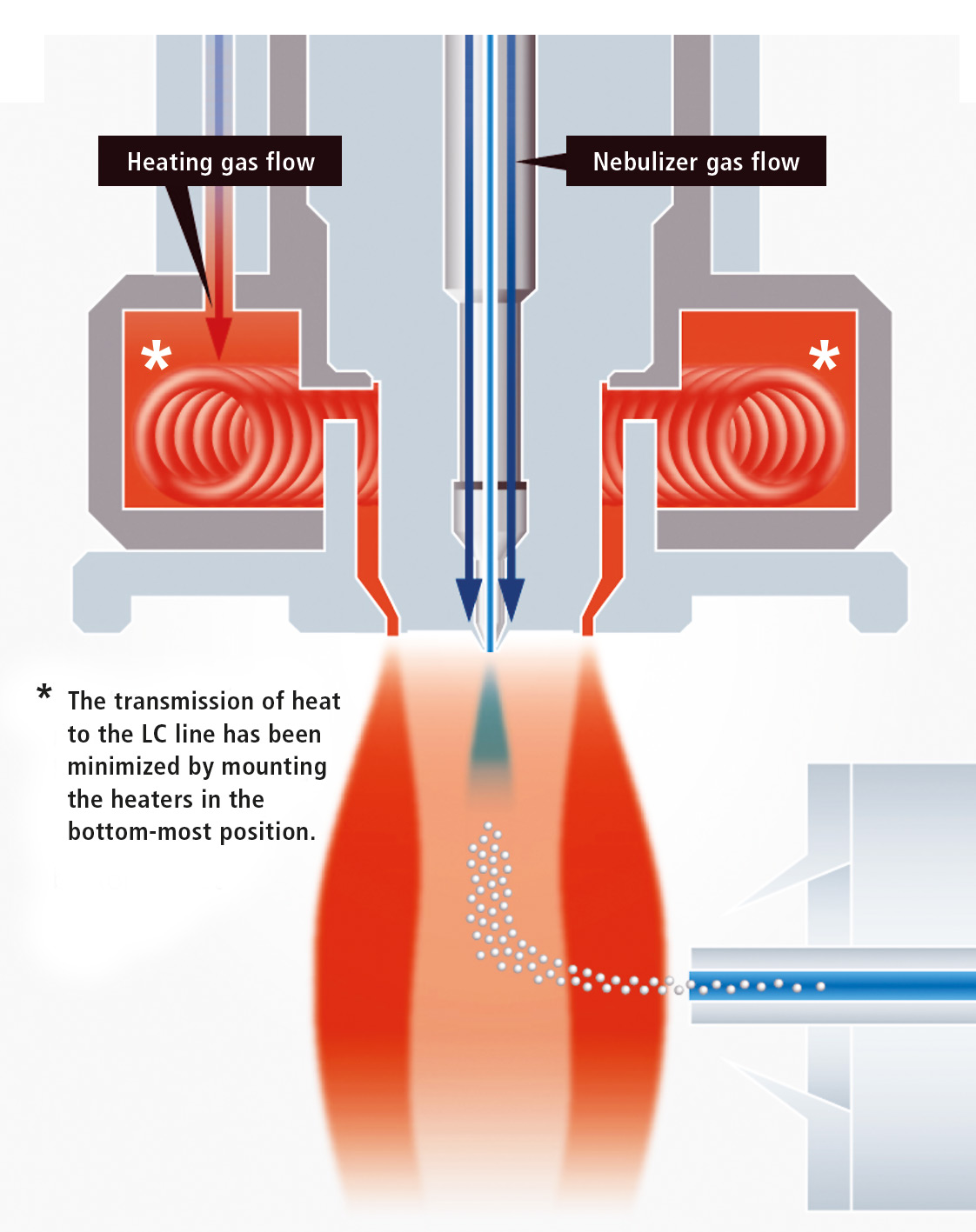 Figure 2: Illustration of the newly developed heated ESI source
Durable high-sensitivity performance

Shimadzu continuously enhances the proprietary UFsweeper™ technology by optimizing gas pressure within the collision cell, resulting in a 6-fold improvement in sensitivity compared to the UFsweeper™ II of LCMS-8040. The UFsweeper™ III cell accelerates ions out of the collision cell without loss of momentum. Fast collision cell sweeping on successive events is achieved while maintaining signal intensity and suppressing cross-talk even for high-speed multi-component analysis at a dwell time of 0.8 sec. High-speed MRM transitions up to 555 channels per second accelerate laboratory throughput for simultaneous multi-component analyses.
These technical improvements combined with Shimadzu's patented ion optics system deliver durable high-sensitivity performance, enabling excellent reproducibility even at attogram levels. Table 1 shows the high-precision quantitative results obtained with the LCMS-8050 in the analysis of Verapamil in blood plasma at levels between 500 ag and 50 pg.

Table 1: Quantification results of Verapamil
UF-switching and UF-scanning

Fast polarity switching is essential when measuring positive and negative ions simultaneously. With the world's shortest switching time of only 5 msec, the LCMS-8050 is able to collect sufficient data points even for the narrow peaks obtained by UHPLC. In addition, the world's fastest scanning rate of 30,000 u/sec allows true high-speed analysis by obtaining quantitative and qualitative information in a single run without compromise in sensitivity and mass accuracy. A scan step of 0.1 u even at full speed ensures quantitative accuracy even when performing MS/MS scans and MRM measurements concurrently.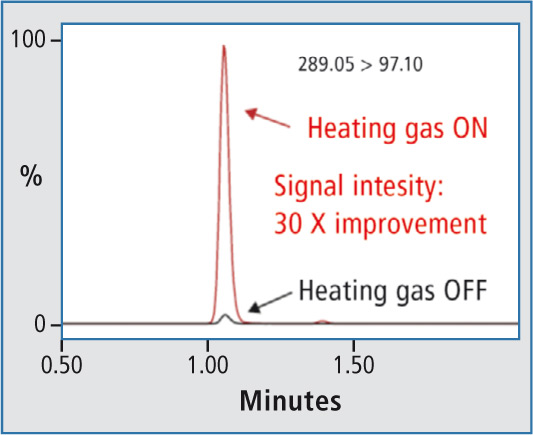 Figure 3: Effect of heating gas – MRM chromatogram of testosterone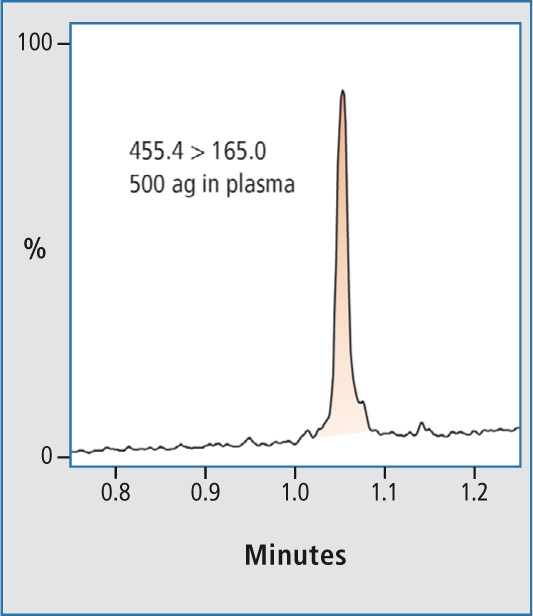 Figure 4: MRM chromatogram of Verapamil
Easy maintenance

The new "plugin and play" design (figure 5) of the ionization unit has another big advantage: the source housing is cable-free and tubeless, allowing quick removal and easy maintenance. Changing the ionization probe is simple: only one lever has to be released and the probe can be lifted out. No tools are necessary to remove the corona needle in APCI or DUIS probes.
As known from Shimadzu's other triple quad systems, replacing the desolvation line (DL) and ESI capillary is quick and easy. It is possible to replace the DL without breaking the vacuum, resulting in longer uptime and usability.

Figures 5: Cable- and tubeless: newly designed sources for easy mounting and dismounting
User friendly operation

LabSolutions LCMS Version 5.60 software provides intuitive, easy-to-use operation. It seamlessly integrates the operation of Shimadzu's LC product lines (Nexera and prominence) as well as the LCMS-8030, LCMS-8040 and LCMS-8050 triple quad systems. MRM transitions already optimized with LCMS-8030/8040 can also be used for LCMS-8050 since parameters for MRM such as Q1 and Q3 pre-rod bias or collision energy are identical in all triple quad systems. Accordingly, the existing method packages can be used, e.g. for Rapid Toxicology Screening System, Primary Metabolites or Lipid Mediators.
Interface setting support software

The new optional interface setting support software is a tool for automizing optimization of source parameters. It automatically creates a batch file to perform analysis and acquire data while changing the heater temperature and gas flow rates in the interface. In this way, optimal conditions for the target compound can be determined, enabling higher sensitivity of analysis. This software can also be used with LCMS-8030 and LCMS-8040.
Summary

The new LCMS-8050 is a milestone in triple quad technology, enabling quantitative and qualitative analysis simultaneously. It combines the world's best speed parameters with high sensitivity, enabling higher data quality. The system meets the growing demand for trace-level quantitation in clinical research, food analysis and other markets.