Change is
Shimadzu offers virtual trainings as an add-on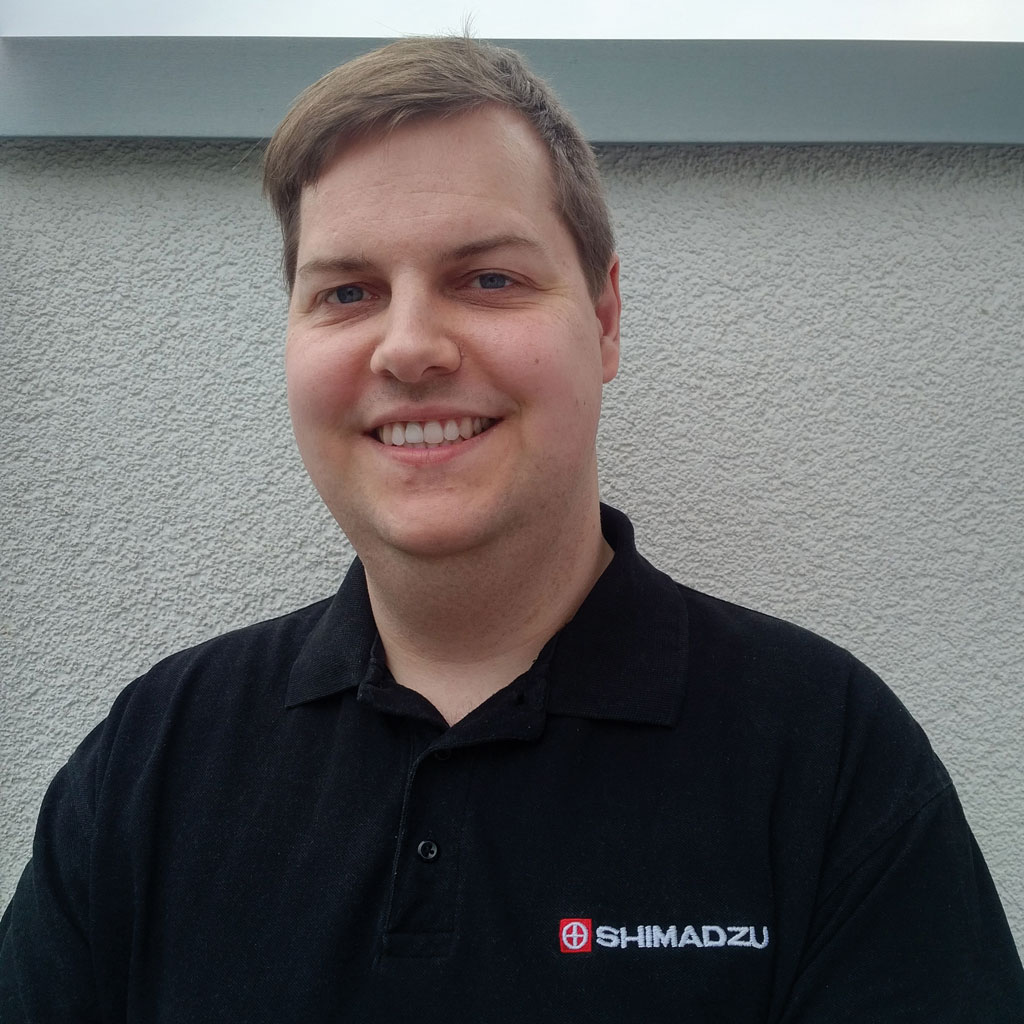 Dr Benjamin Thomas
Shimadzu Europa GmbH
As a result of the Covid-19 pandemic, digital transformation boosts the business world unlike ever before. Target group and service structures are changing, as are communication and collaboration within companies and with customers. Cost-effectiveness and sustainability is reevaluated, business travel, too: the digital world is an opportunity to explore new paths with long-term perspectives.
How does a sales and service-oriented company like Shimadzu deal with a pandemic situation? A company that is geared towards providing fast customer service wherever needed, delivered by a highly qualified workforce. Which offers training and testing facilities in the European headquarters in Duisburg and the well-equipped "Laboratory World".
To maintain service excellence, it is essential that an interdisciplinary team of product specialists and service technicians take care of further training of locally operating Shimadzu specialists, e.g. in workshops or targeted trainings on accessories installation. The same applies to the Laboratory World in Duisburg, where customers are invited to test Shimadzu equipment by themselves with real samples they have brought.
Tools such as remote access and video conferencing are well-established in service to provide rapid support on-site. Also, the establishment of the "Shimadzu Academy" internal e-learning platform was already in full swing. However, the measures to contain the Covid-19 pandemic from mid-2020 accelerated the transition to digital working in sales and product support as well.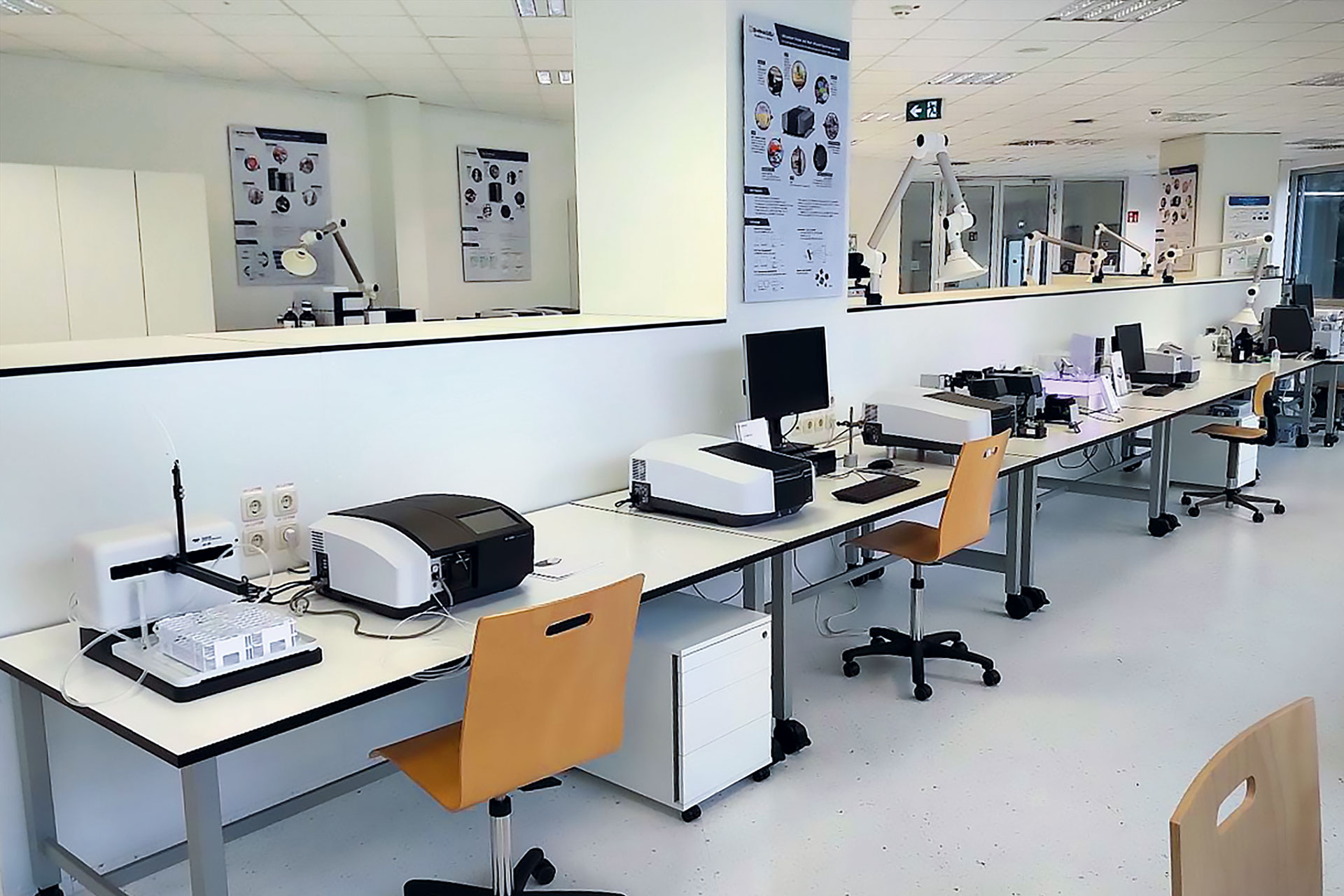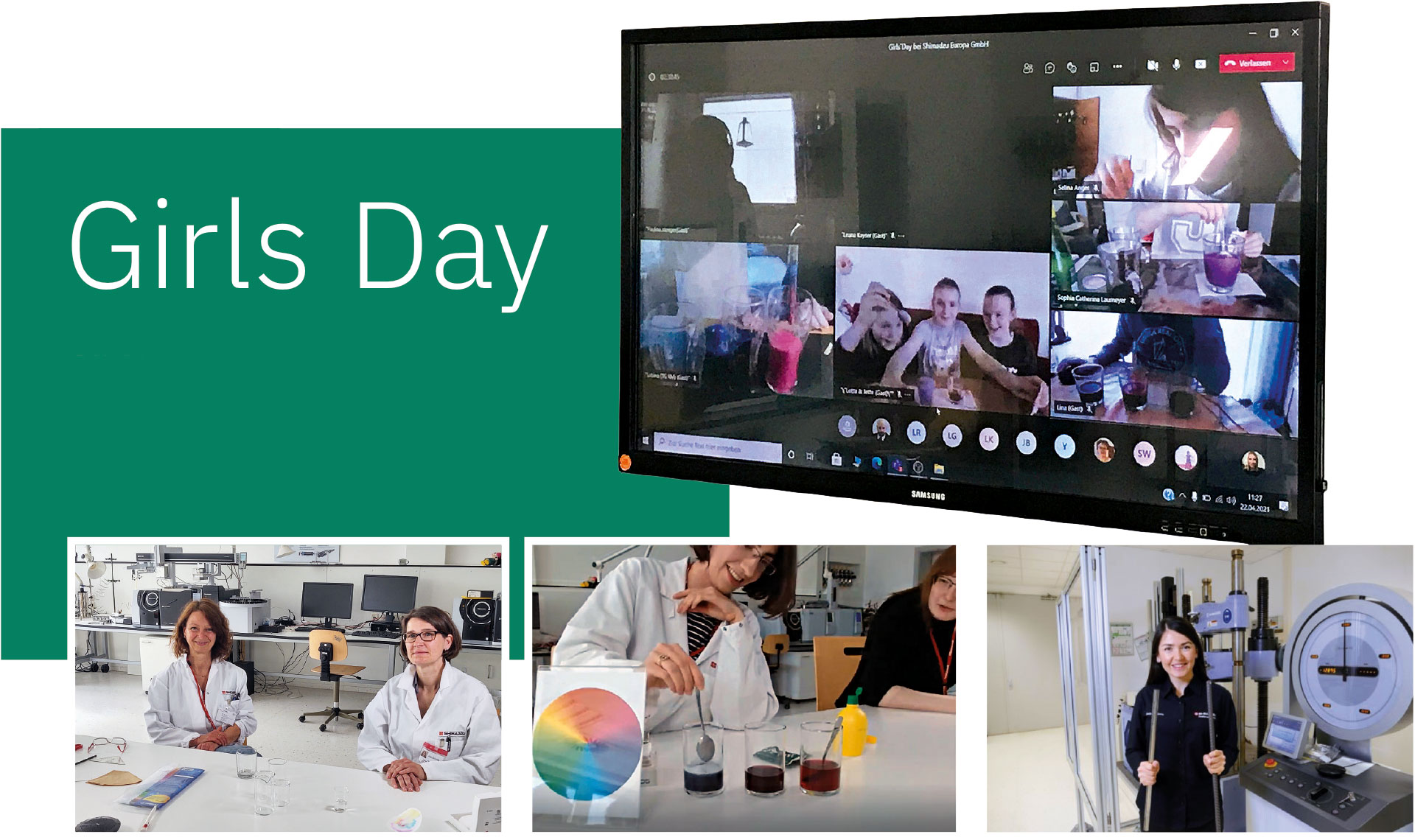 From physical presence to online
The reduction in contact meant major cuts in the international working environment, which is true for many companies, even medium-sized ones such as the Shimadzu Europe organization. Business trips suddenly became impossible due to travel restrictions, industry trade shows as an important exchange platform were cancelled, and consequently, any form of classroom training was suddenly no longer feasible.
In just a few months, the usual face-to-face training sessions in all Shimadzu departments were converted into online seminars. Camera equipment was quickly purchased, and the know-how to move in a so far unfamiliar, purely digital environment was built up dynamically and pragmatically with mutual support. The virtual "Girls Day" in April 2021 showed that this form also works beyond the professional community of analytics: Girls from lower and middle school were introduced to chemistry in a playful way with remote experiments – an example with great reach.
Professional exchange
Internal training courses and product presentations were also transferred successfully to the digital world. In spectroscopy, for example, several "task force meetings" were held for Shimadzu product specialists operating locally in Europe. Selected accessories were presented via video or live sessions, and possible applications or frequent customer inquiries were discussed online.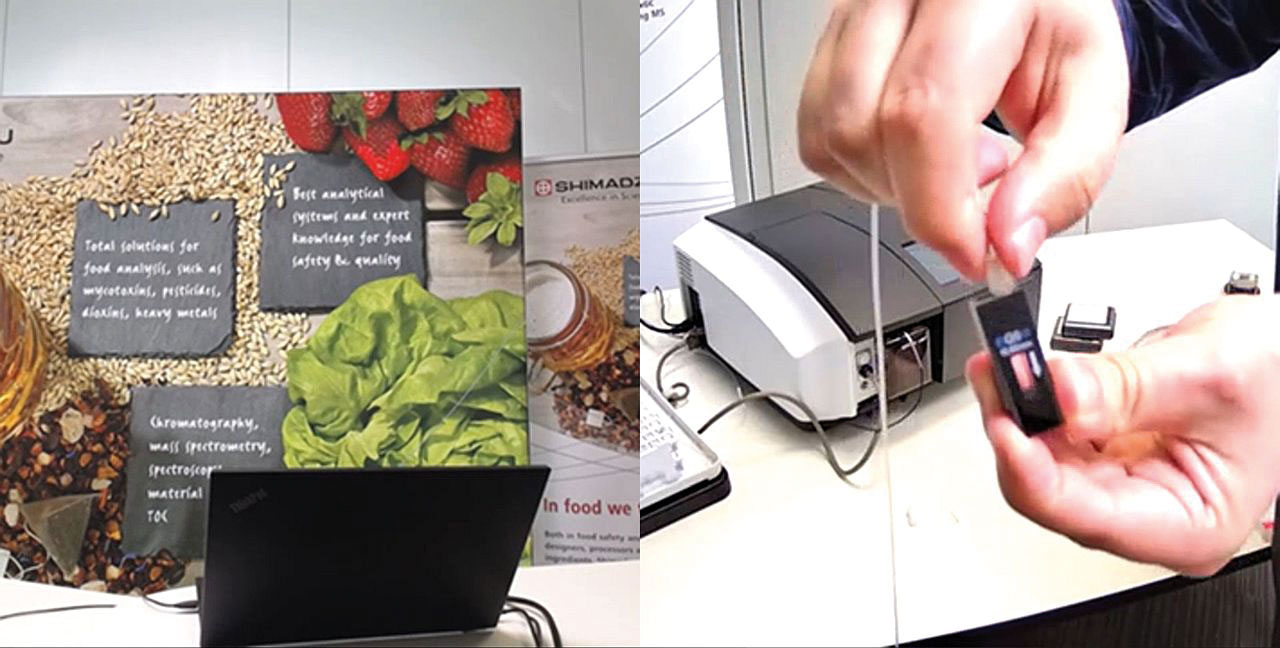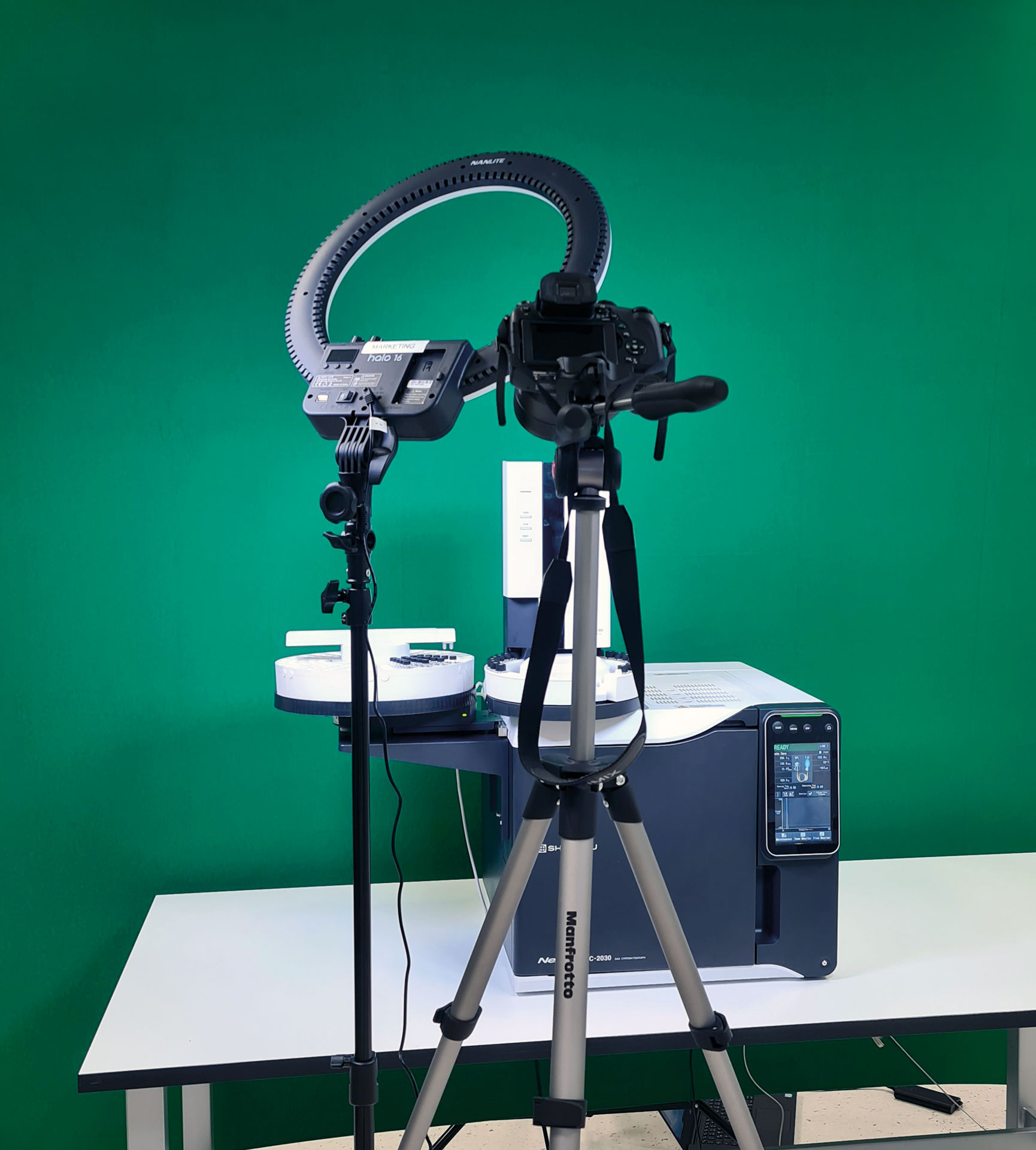 Advanced education: hybrid trainings
While the atmosphere at the aforementioned events is informal, certified training courses require a form of performance assessment in order to maintain a high level of support. To this end, the Shimadzu Academy has designed hybrid training courses combining virtual presentation, a video-based installation or measurement, and a final exam. Participants in the live demonstration can learn how to use the software by remote access to the laboratory computer, almost like "hands on" training on-site. A specialist is always present in the lab to change accessories and ensure safe operation.
Making the recorded videos available in the Shimadzu Academy together with the written test offers an additional advantage: Training content can be accessed at any time to refresh knowledge. There is no need for time-consuming scheduling or limiting the number of participants, which greatly simplifies know-how transfer, and training measures can be managed easily.
Virtual equipment instruction for customers
The virtual format of equipment training is also beneficial for the end customer: Usually carried out in person at the customer's premises en bloc, the online training can be cut into shorter, consecutive sessions. In this way, partial aspects can be focused per training session (e.g., a certain accessory or a specific measuring mode) and explained in detail. Until the next session starts, users can practice their new skills and address any questions they may have.
Virtual training and on-site presence on demand
Not everything can be taught digitally. In service for example, the feeling for technical operations (e.g. correct tightening torque of a setscrew or checking of cleaning steps) cannot be learned without practice on the device itself. So, the virtual training sessions can be supplemented with on-site exercises as needed – in compliance with a strict hygiene concept – in response to a demand for a "hands on" component that will be complemented by the mix of videos, chats and e-learning portal after the pandemic.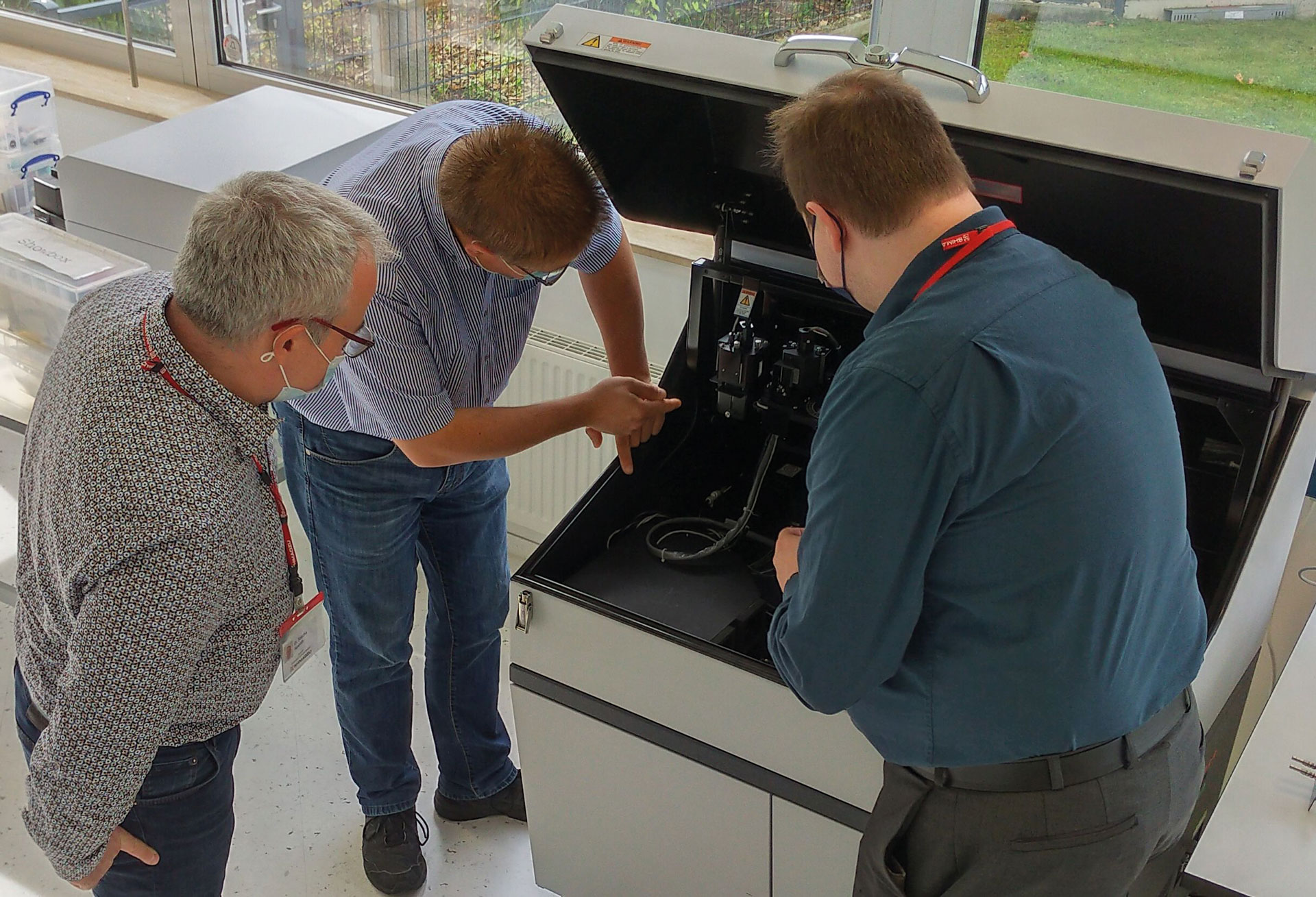 Conclusion
The Covid-19 outbreak accelerated digitization of the workplace and transformation of many industries. Shimadzu was also quick to switch to digital product demonstrations and training. While there are aspects that will continue to require classroom training in the future, the use of digital tools will remain an important pillar in training and rapid customer support.