Versatile testing tool for the automotive industry
New HMV-G3 Series: "Redesigned" with a color camera and data protection functions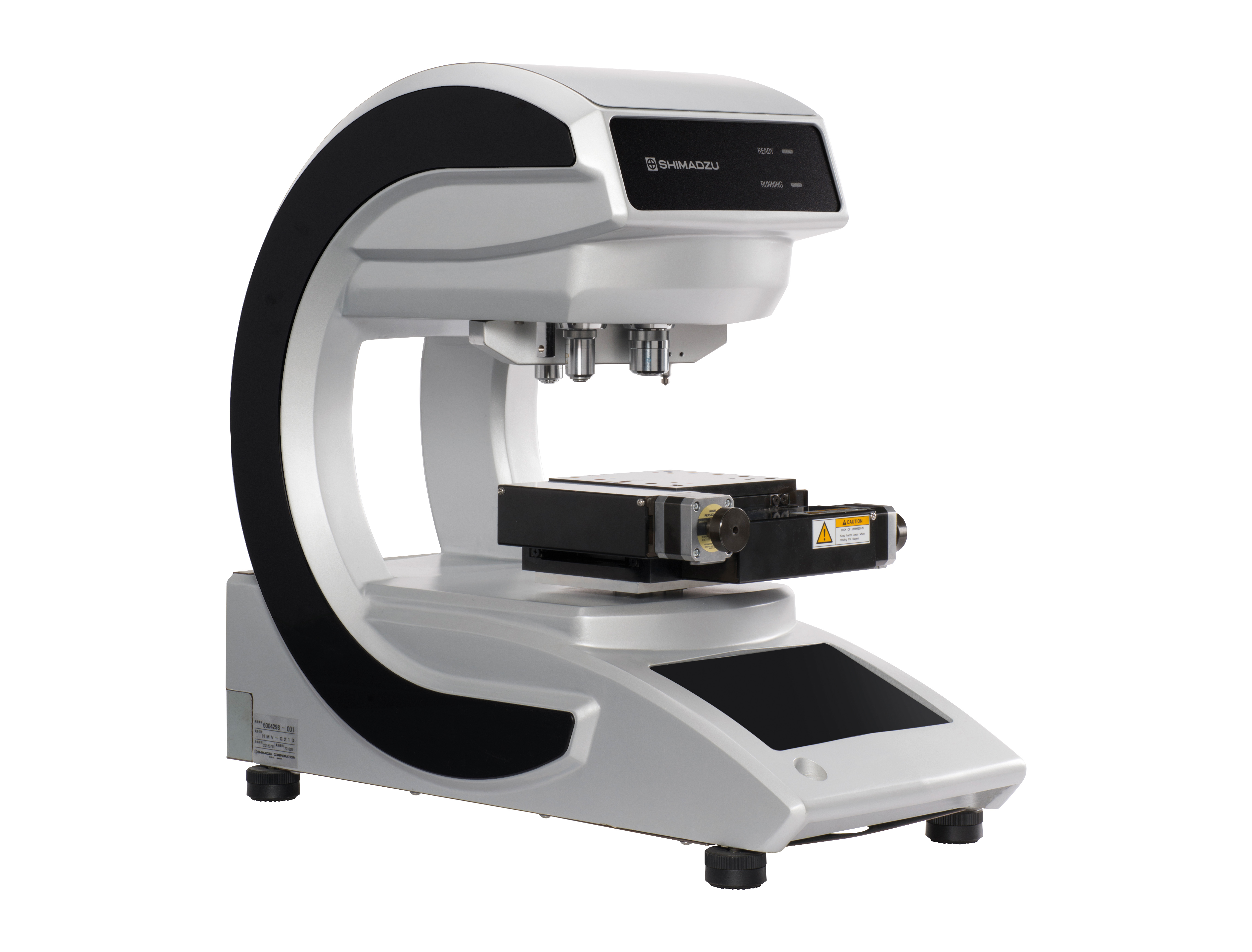 HMV-G3 series main unit
The future of mobility, the future use of cars as well as their propulsion, is multi-faceted as never before. Currently, ideas and projects meeting up­coming needs are at the R&D stage in the automotive industry, which is driven by ever-shorter development times. Simultane­ously, it is one of the most competitive markets with very high quality standards.
As a global supplier to the automotive supply chain, Shimadzu provides the full range of analytical instrumentation and testing solutions in chromatography, spectroscopy, mass spectrometry, TOC and material testing. This covers engines, motors and power sources, bodies and interiors, environmental conservation, suspension and power transmission systems, electronics, batteries and fuel cells. This diversity of testing methods meets the valid standards, norms, regulations and compliance requirements.
Treatments of drive-related parts are critical parameters

Particularly hardness testing of ferrous and non-ferrous components to international standards is a well-known process in the automotive market. The wear and strength characteristics of rotating and cast parts in the engine or other drive-related parts undergo treatments which are critical parameters. If the treatment is not carried out properly, this can cause additional costs and in a worst case situation, risk passenger safety while traveling by car.
Shimadzu's new HMV-G3 hardness testers target research and production processes. New functions improve data reliability, accommodate ISO standards related to Vickers hardness tests as standard and offer high expandability.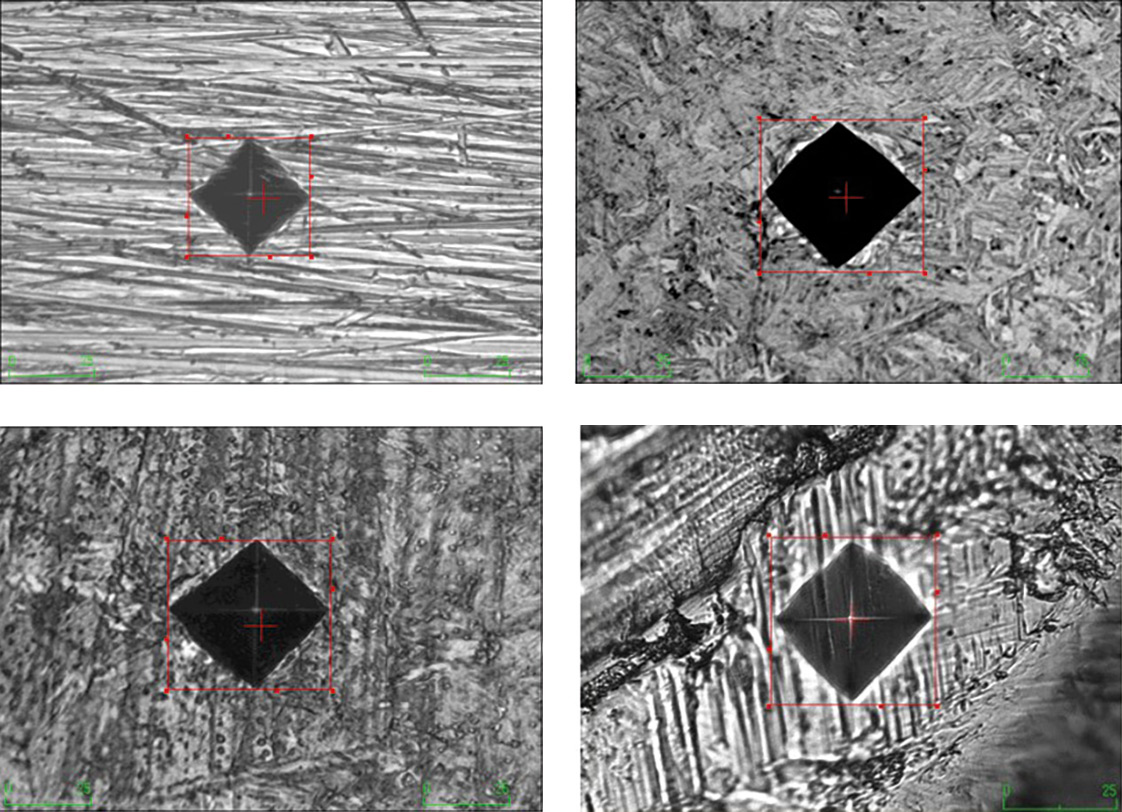 Improvement of the automatic reading function
For mechanical parts, metals, layers, ceramics and plastics

The micro-hardness tester is indispensable in metallographic structure research, quality control of manufactured products and for preparing of product certification documents. The ability to measure hardness in limited microscopic areas and to do this with extremely high reliability is required for small precision mechanical parts, metal structures, processed surface layers and plating layers. In addition to metals, it is also useful in the evaluation of fine ceramics and engineering plastics.
The HMV-G3 series instruments measure Vickers hardness at very low test force levels. A regular quadrangular pyramidal diamond, referred to as an indenter, applies a force to a sample. The hardness of the sample can be calculated by measuring the indentation formed on the surface.
Accordingly, in recent years, there has been a need for strengthened data management functions, im­provements to operability and the enhancement of various functions to suit the application.

By comparison: Color vs. Monochrome image
Compliant with ISO standards

As a standard, all Shimadzu HMV-G3 series models are now compliant with measurements at low test forces in accordance with ISO standards related to Vickers hardness tests. Protective functions to heighten data reliability, as well as report creation functions are also included as standard.
Addi­tionally, a motorized micrometer for adjusting the position of the stage can be added optionally, and a model equipped with a 5 megapixel camera, the best in the industry, has been integrated into the series. The system can be configured according to application- and user-specific needs.