Food laboratory from the future's perspectives
Shimadzu and Merck: Education Seminars in food analysis
By 2050, world population will have grown to over nine billion people. This development will be one of the major challenges for mankind: how to ensure the supply of safe food and clean water, how to increase agricultural yields and how to develop additional food sources. Experts estimate that general food production will need to be doubled compared to today.
How can the safety and quality of food be guaranteed in the future? There are many laws and regulations within the EU and beyond the borders of Europe. Analytical instrumentation has become an in­dispensable tool for monitoring the safety and quality of food and bev­erages as well as consumer goods.
It detects residues from fertilizers and pesticides, and emissions that enter groundwater, lakes, and rivers – and migrate from there into the human food chain. Fur­thermore, it contributes to secure supply and manufacturing chains in food production, starting with raw materials and ingredients, their treatment, processing and all the way to packaging. Each ingredient or material could contain prohibited or dangerous substances and pollutants.
Food analysis is challenging due to complex matrices. Moreover, the challenges for analytics and laboratory staff are increasing constantly, for instance through qualitative and quantitative methods with ultra-fast detection in the ultra-trace range.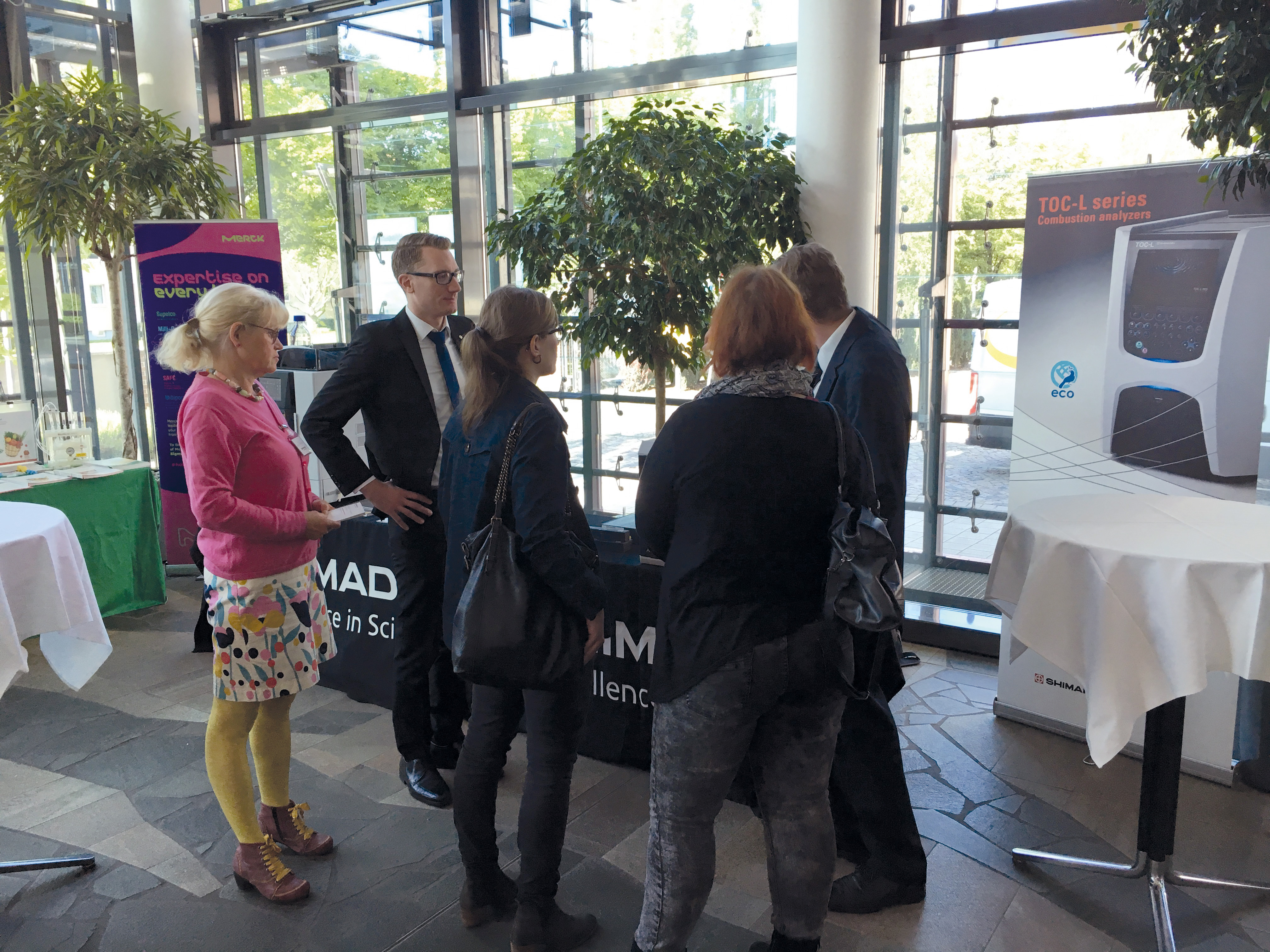 Exhibition of instruments at the »KUBUS« location in Leipzig, Germany
New applications, tips and tricks for the food laboratory

For several years, the companies Shimadzu and Merck have been offering seminars on this subject. They have introduced new applications as well as tips and tricks for use in the food laboratory. These training forums are aimed at all analytical chemists responsible for food monitoring and analy­sis. In addition to the extensive lecture program, they provide an excellent platform for dialogue and exchange between experts in food production, control and research & development.
Training forums in seven European cities

The idea for this event was launched in 2016 and implemented in the same year at the Shimadzu European headquarters in Duis­burg, and at the Merck corporate headquarters in Darmstadt. After meanwhile four years, the seminars have become so popular that in 2019, a total of seven events will take place at European locations. Alongside Leipzig, Darm­stadt and Paris in the first half of 2019, Vienna, Rotterdam, Bologna and Milton Keynes are on the calendar for the second half of the year.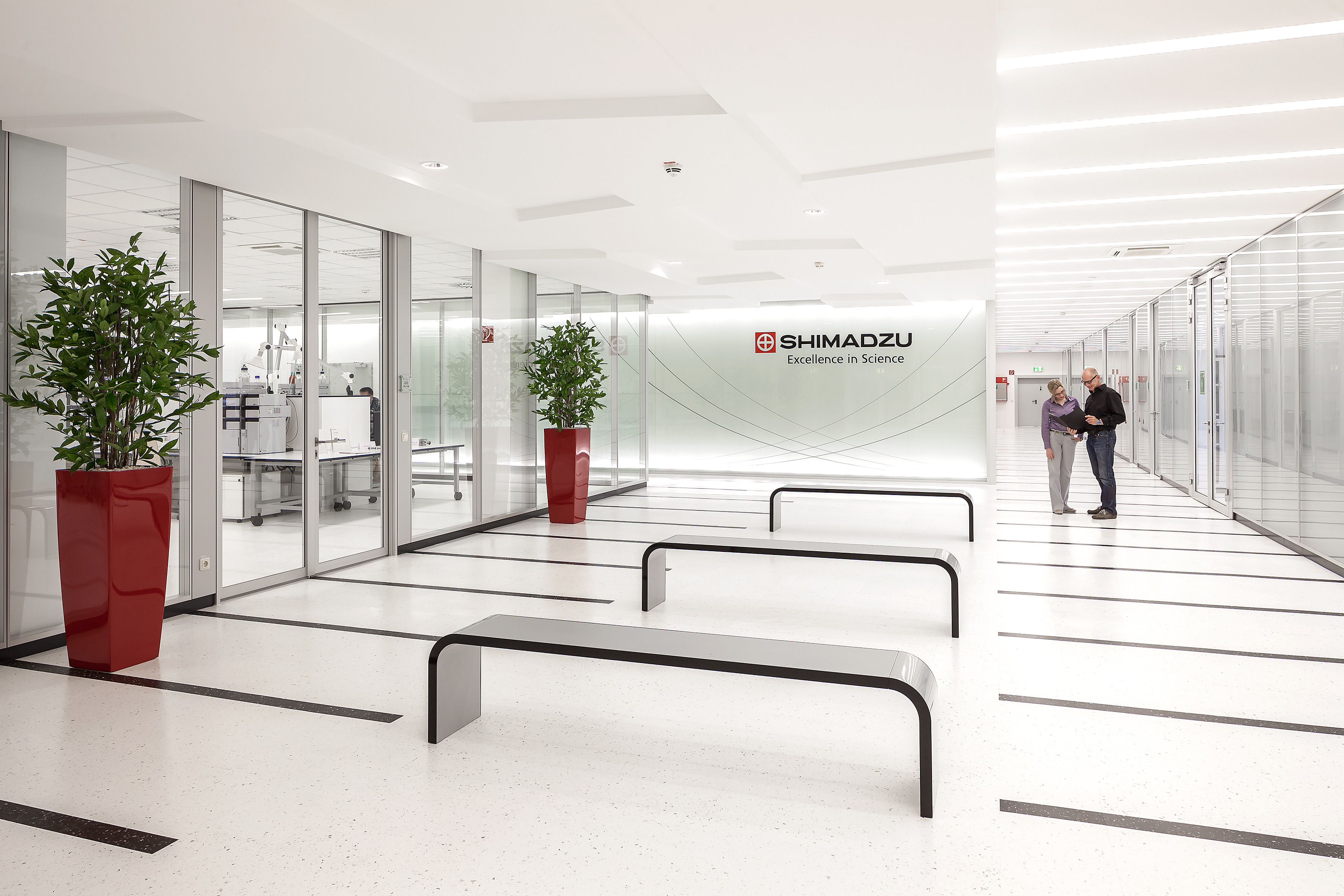 The Shimadzu Laboratory World in Duisburg, Germany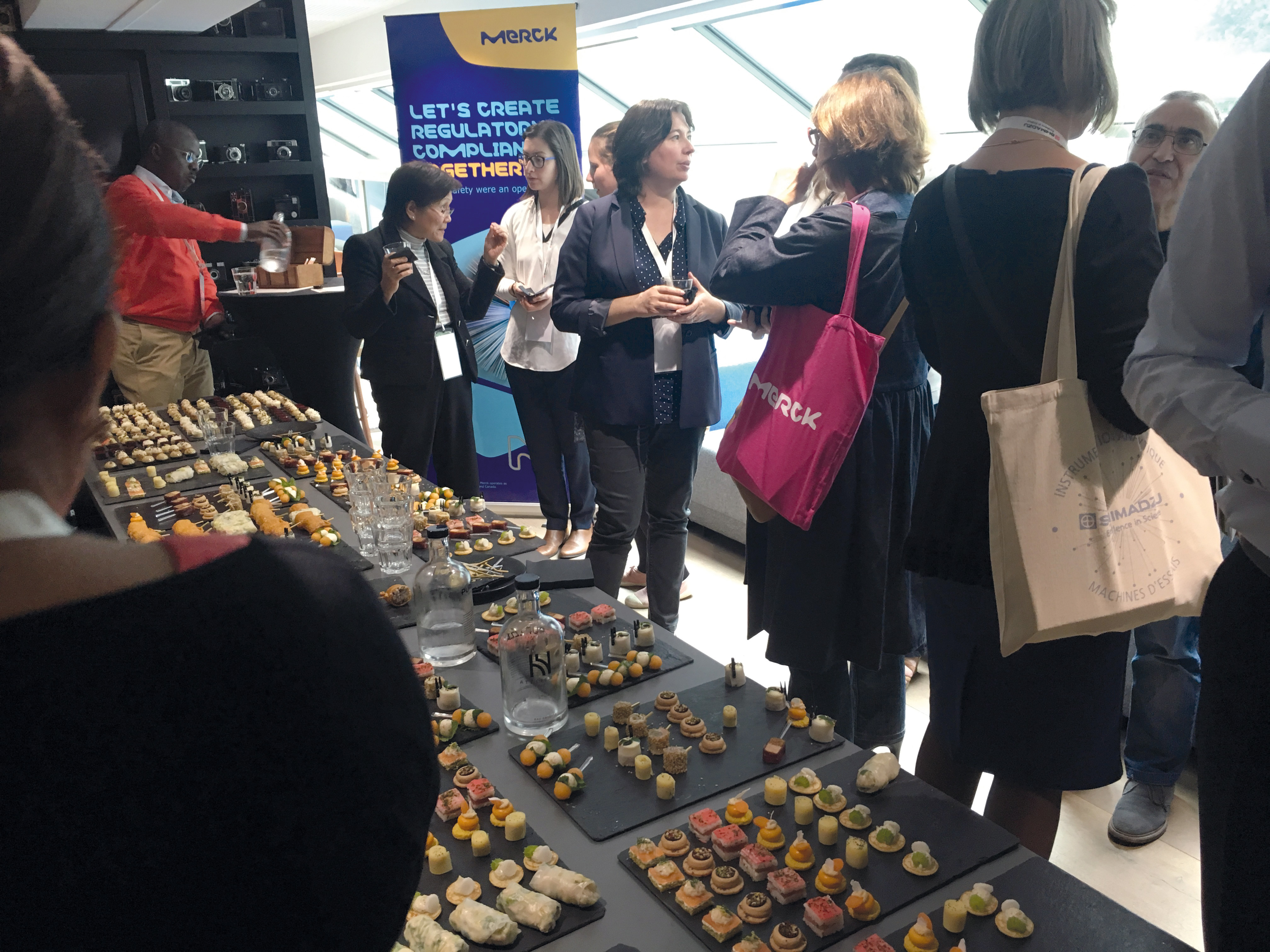 Food seminar in Paris, France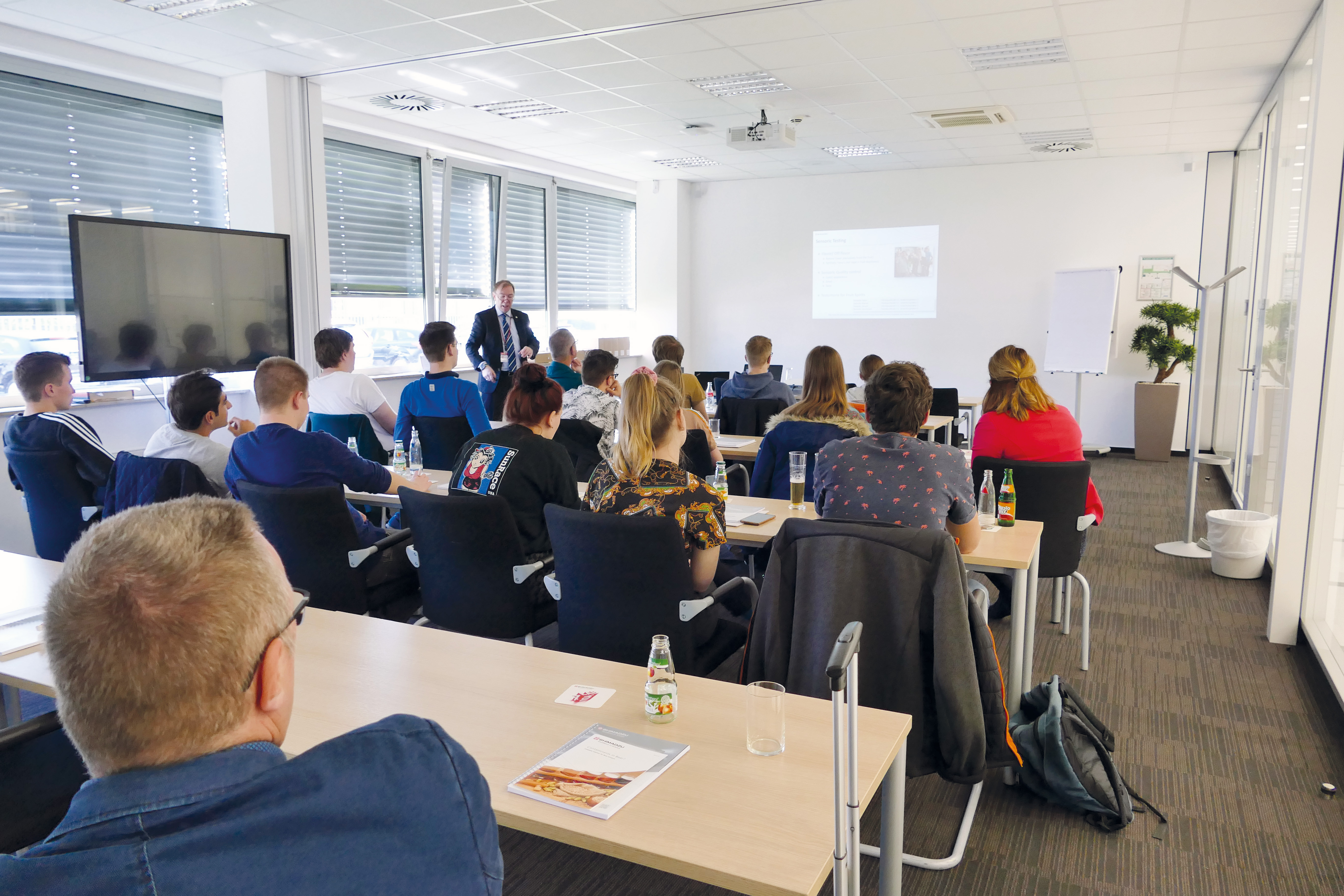 Lecture presentation at Shimadzu in Duisburg, Germany
The following is an overview of the lectures. In the second half of the year, guest speakers will complement the agenda with current topics:
Coupling of LC-GC (MS) for MCPD, cholesterol and PAH determination
Dr. Stephan Schröder, Shimadzu Germany
Unique selectivity & capabilities of ionic liquid GC capillary columns, including water determination with GC
Klaus Buckendahl, Merck/Sigma-Aldrich Chemistry
The suitable quality of ultra-pure water for your application in the Food & Bev laboratory
Ekkehart Berndt, Merck
What's in my grocery bag? Latest LC/LCMS technology for food analysis
Dr. Klaus Bollig, Shimadzu Germany
Fast, efficient and cost-effective chromatographic solutions for HPLC in the food & beverage industry
Dr. Martin Finkbeiner, Merck
Use of atomic spectroscopy for the determination of heavy metals in food and food packaging
Uwe Oppermann, Shimadzu Europa
Sample preparation for fatty and complex food matrices, using solid phase extraction & QuEChERS for pesticide analysis
Dr. Martin Finkbeiner, Merck
Filtration and Particle-Monitoring in the F&B Lab & Sample Preparation for instrumental Analytics
Uwe Wagner, Merck
Size matters – particle size distribution in the food industry
Sascha Hupach, Shimadzu Germany