Wine tasting and wine testing
Secrets of wine analysis: from sniffing and tasting to measuring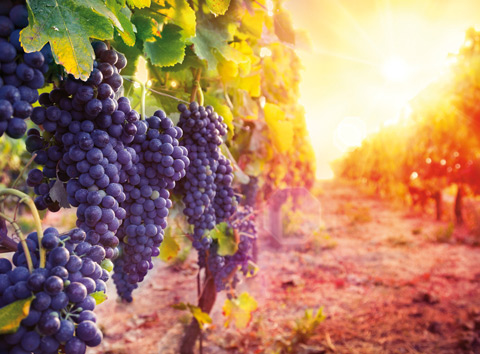 Which substances in red wine promote health and prolong life? Which aromas are responsible for the wine's varietal character? Which aroma concentration range can the human nose detect? How can illegal aromatization be identified? Do histamines play a role in wine intolerance?
In wine, there seems to be more than just one truth. Sometimes, there is also true criminal intent: counterfeit foods, such as labelling fraud, product counterfeiting or falsified content generate fat profits for the fraudsters and cause considerable financial harm to the original manufacturers. In addition, there are economic and often consumer health damages.
Professor Erich Leitner of the Graz University of Technology, Austria, Head of the Institute of Analytical Chemistry and Food Chemistry, has been focussing for years on food quality from a scientific perspective. He has led Shimadzu's exclusive two-day seminar 'the Secrets of Wine Analysis and Wine Tasting.'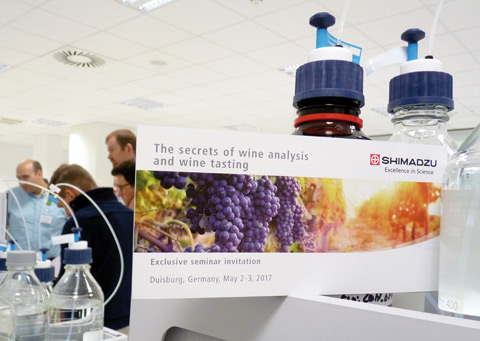 In addition to the determination of species-relevant flavouring substances via GC analysis, theoretical and practical aspects were discussed on other methods to characterize wine and its ingredients (metals, polyphenols, dyes as well as residues). In a wine tasting tutorial of the wines analyzed, the participants were able to establish a direct link between sensory quality and analytics.
Furthermore, they compared the performance of the human nose with the instrument's sensitivity.
This seminar series will be continued, again by personal invitation, in order to give all participants sufficient time to be introduced onsite to the various analytical techniques using real samples.